03 October, 2022
Sponsored post from Opus Healthcare
With such a wide variety of stoma bags available for ostomates to suit many different sizes, shapes and lifestyles, how do you choose the right bag for you? Maybe you could start by thinking about which features are most important to you and then selecting a bag that fits with this choice?
At Opus Healthcare, we're always looking for feedback to help us understand and improve our products and services, so with the help of Colostomy UK, we thought we'd look into this further.
We asked Colostomy UK followers to complete an online survey to let us know what the most important issues for ostomates are when choosing their bag. The results can be seen below and have provided a real insight into what's most and least important to ostomates, with adhesion coming out as the top rated factor.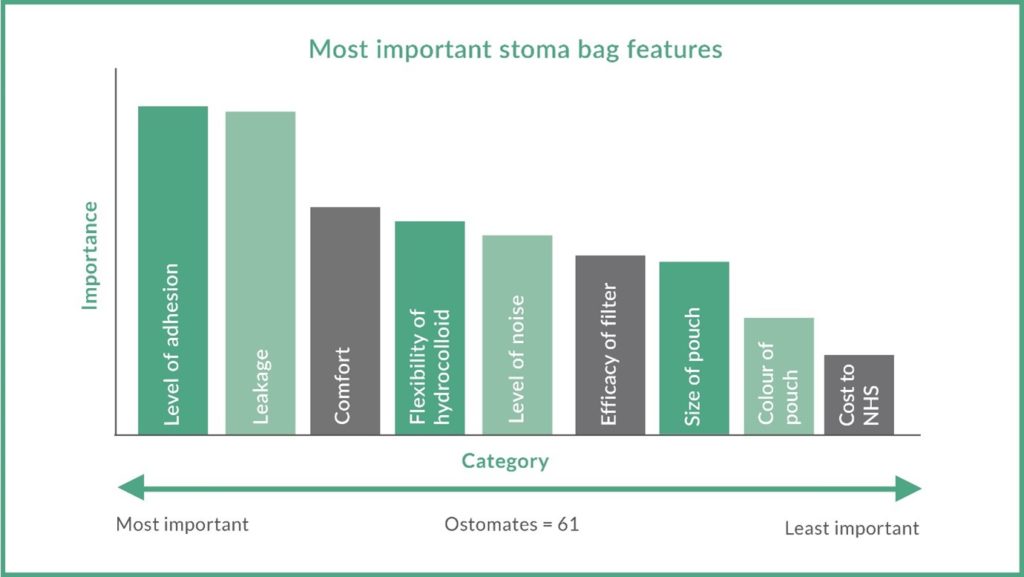 Why is the level of adhesion so important to ostomates?
Good adhesion is important for a number of reasons:
– Poor adhesion can create skin issues, which is the most common complaint for ostomates. With 60% of ostomates saying skin issues affect their quality of life, it's an important issue to address.
– Adhesion issues can cause leaks to occur. This is another huge factor affecting the quality of life of ostomates, who often feel like withdrawing from their social life when they're experiencing leakage.
– Weak adhesion can cause difficulty with bag application and can result in a short wear time.
The NaturFit® range
During 2021 we launched our new stoma bag range, NaturFit®.  Suitable for sensitive skin, our one-piece stoma bags have been developed using a soft and flexible oval hydrocolloid, with strong adhesive for a comfortable and secure fit.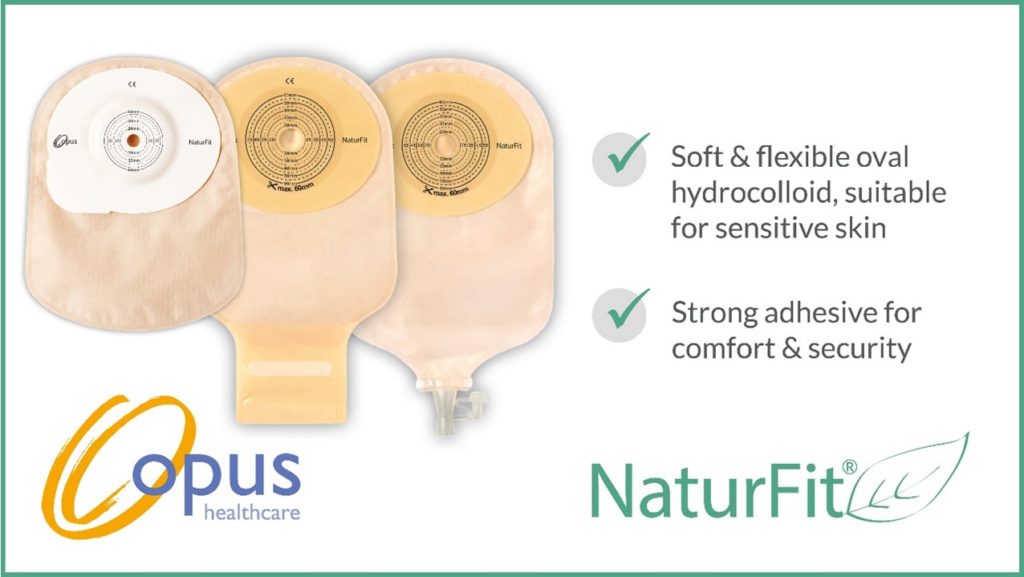 If you would like to find out more about Naturfit®, you can visit our website https://www.opus-healthcare.co.uk/ where you can find a wide range of information and support for ostomates.
Ostomates feedback on NaturFit®
Following on from the launch, we wanted to make sure our stoma bags met the needs of ostomates, so we asked patients to trial our bags and feedback on their experiences.
Feedback so far has shown that the NaturFit® stoma bag range is an effective long-term choice for experienced stoma patients as well as new ostomates.*
NaturFit® rated particularly high in adhesion with 82% of experienced ostomates saying that they were as good as or better than their current bag.
Some of the positive comments we have received from ostomates who trialled NaturFit® include:
–  "Very good seal and adhesive, felt very secure"
–  "It felt very secure and safe"
– "They did feel nice and soft on my skin. Also felt lighter and was more flush against my skin"
– "These are the best pouches I have tried and get them on my prescription now"
Find out more about the Opus Healthcare range
In addition to NaturFit®, we also offer a range of stoma management products, including Lift Plus 360 and Lift Plus 360 Citrus, our medical adhesive remover sprays.  These easy-to-use sprays can assist you in removing your stoma bag and help relieve any pain associated with this. We also have many other products available to help support you with common problems such as leakage, pancaking and skin issues.
If you would like to order free samples of our NaturFit® stoma bags or any Opus stoma management products, please visit https://www.opus-healthcare.co.uk/contact/
* Patient User Acceptance test with 92 patients
JB-001588.  Date of preparation: July 2022.