24 June, 2019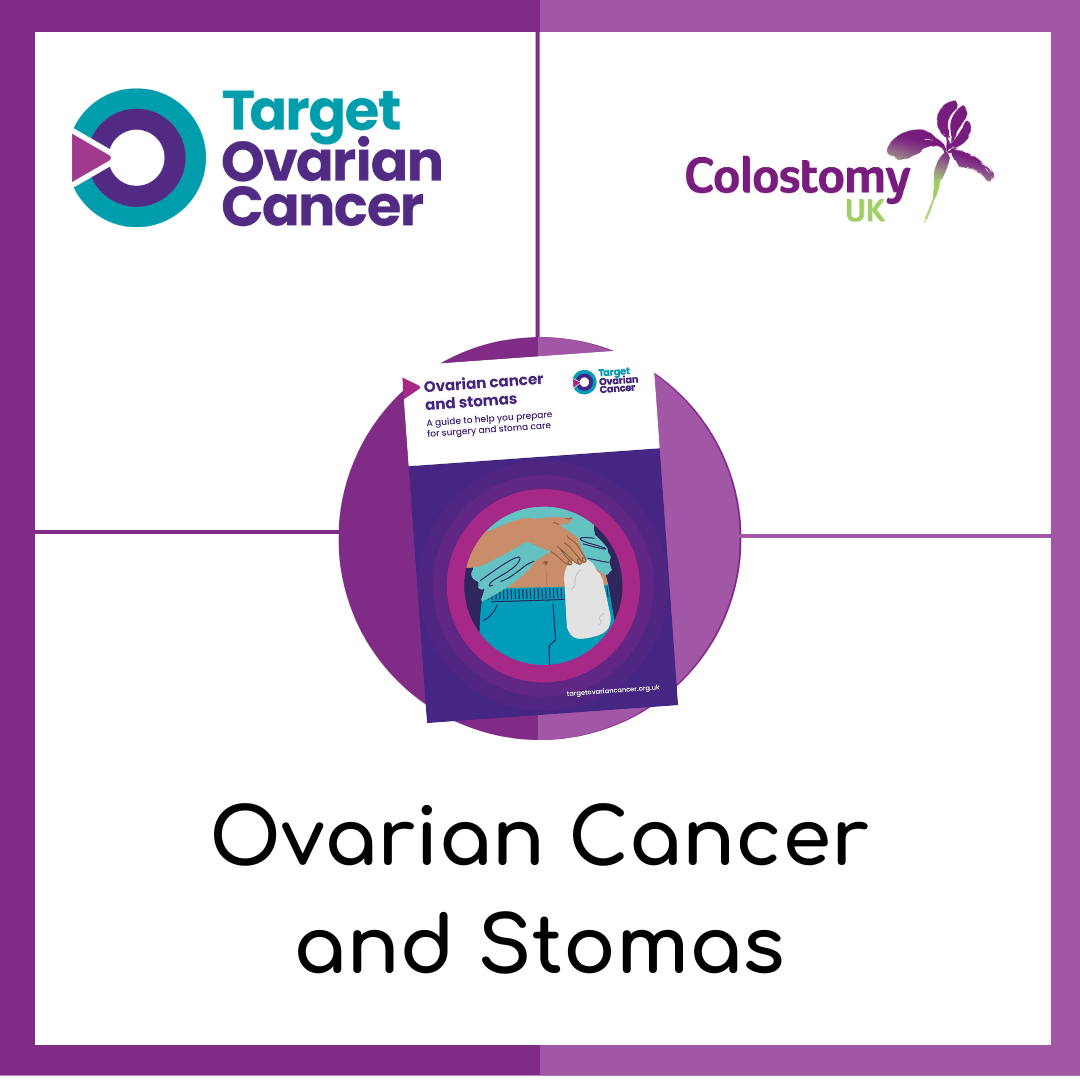 Target Ovarian Cancer and Colostomy UK have teamed up to produce a new mini guide, Ovarian cancer and stomas.
Based on the latest evidence and full of insights from women with ovarian cancer, the guide explores what a stoma is and does and offers practical tips for overcoming common concerns.
Talking about the new mini guide, Katie Salt, Information and Support Manager at Target Ovarian Cancer, said "We know that women with ovarian cancer look to us for answers to specific questions about their experiences and we want to provide these answers with confidence. We're thrilled to partner with Colostomy UK to produce our brand new mini guide, Ovarian cancer and stomas, based on the latest evidence and full of insights from people with experience of a stoma. Combining our expertise in ovarian cancer and stomas ensures that the information we provide is of the highest quality, and we're united in our aim to make sure women with ovarian cancer get the support they need."
About the guide
When ovarian cancer is more advanced at the time of diagnosis it will sometimes have spread to the surface of the bowel (intestine). In these cases, in order to make sure that as much of the cancer as possible is removed, surgery may include removing a part of the bowel. If the two ends of the bowel cannot be joined back together, the surgeon will create a stoma – an artificial opening through which your body will get rid of faeces (poo). Even if this is an expected part of your operation it can be difficult to come to terms with. In some cases a surgeon will not know that you need a stoma until they are operating. In these cases, an unexpected stoma may be formed as part of an emergency procedure. These unexpected and unplanned stomas can be particularly difficult to deal with.
Although having a stoma is not uncommon, having a stoma in addition to an ovarian cancer diagnosis is a huge event for anyone. You might have questions about what a stoma is, how it works and how you will to cope with it as well as your ovarian cancer. With questions like these it is often hard to know where to find the right answers, and that's where our mini guide comes in.
Ovarian cancer and stomas is available in downloadable form or in hard copy format from Target Ovarian Cancer  and Colostomy UK
For advice and support get in touch with Target Ovarian Cancer's nurse-led Support Line on 020 7923 5475 (Monday to Friday 9am to 5pm) or Colostomy UK on 0800 328 4257 (24/7 emotional support, experience-based advice and guidance from a person with a stoma)