01 September, 2019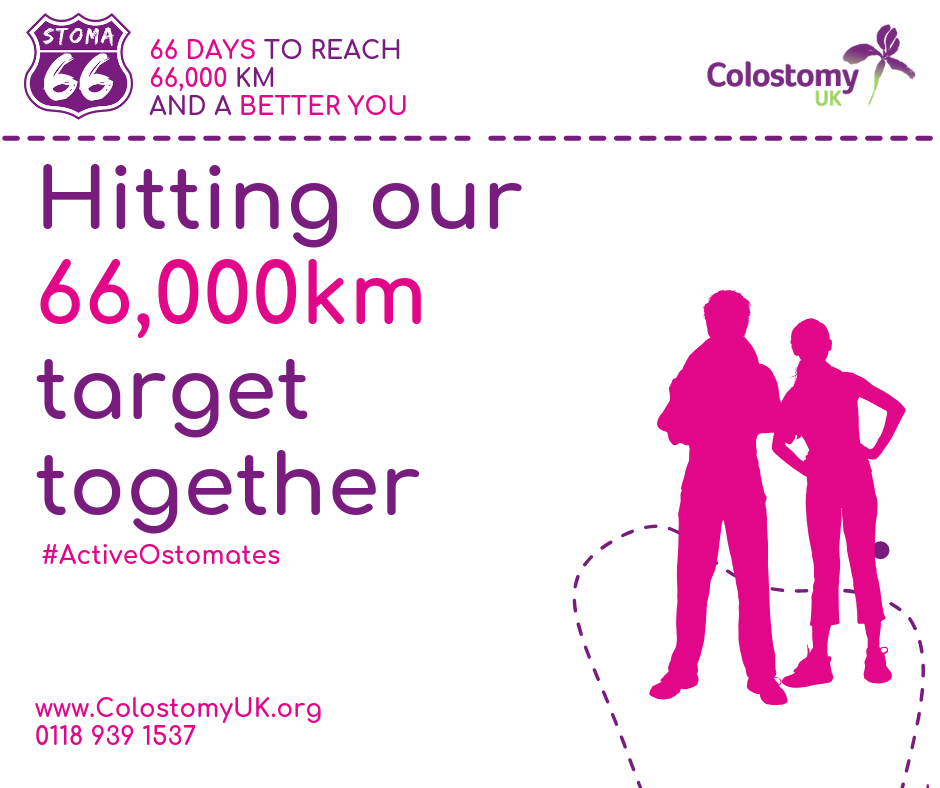 Every step you take helps us towards our goal. You don't need to run marathons! Stoma 66 is all about putting more focus on being active over a longer period of time and making small but positive changes to your life. So set a goal that works for you. Some ideas to inspire you:
Gentle
Walking the dog.
Walking to the shops instead of catching a bus or driving.
 Mowing the lawn.
Taking the stairs instead of the lift.
Swimming 100m a week at the pool.
Take up jogging using the NHS Couch to 5k app.
www.nhs.uk/Livewell/c25k
More active
Walking or cycling to work.
Playing a weekly game of tennis.
Going for a country hike.
Playing for a local team.
Taking part in your local park run.
www.parkrun.org.uk
Challenges
Take part in a 10k run or marathon.
Swim the length of the English Channel in your local pool.
Climb Snowden, Ben Nevis or take on the Yorkshire 3 Peaks Challenge.
Colostomy UK recommends that before taking up our challenge you speak with your stoma care nurse or GP.