06 August, 2019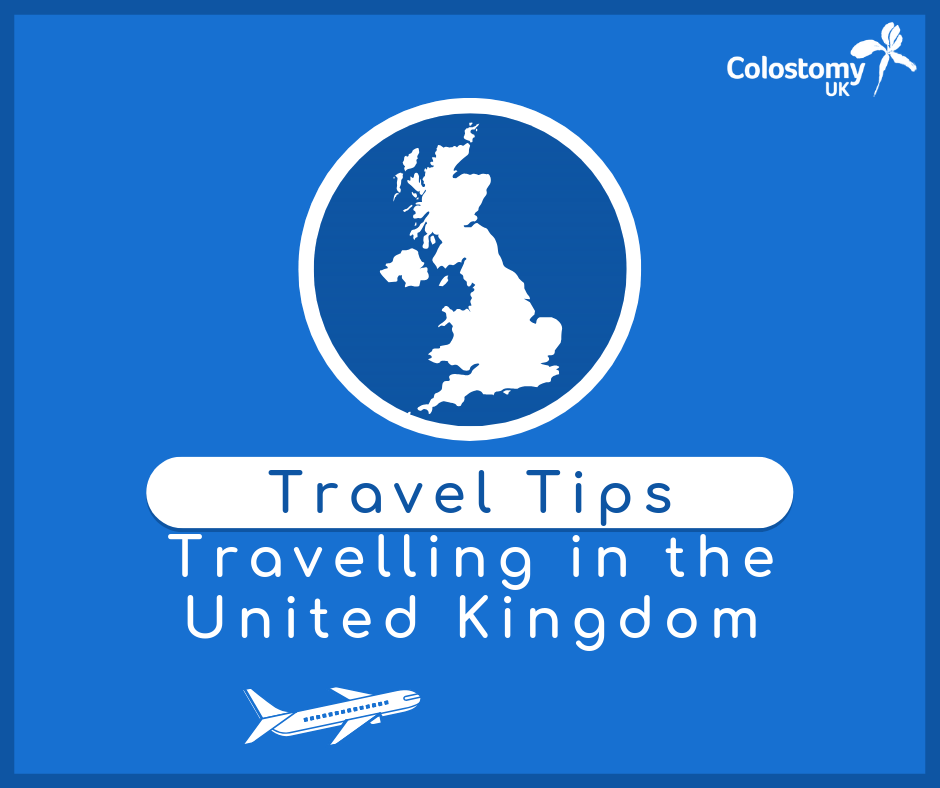 Having a stoma shouldn't prevent you from travelling. The important thing is to plan ahead and be prepared. Take plenty of supplies and always make sure that you carry an emergency travel kit in case you need to change your bag away from home.
Disposal
Bag disposal is a common concern. A bag with a flushable inner liner is one
answer. If you are not able to wear a flushable appliance, then there are other options. You could empty the contents of your bag down the toilet. Alternatively, you could consider 'double bagging' the full bag before putting it in the bathroom bin. Some people prefer to use a drainable bag when they are away from home. These don't need to be changed as often, but you will still have to deal with its disposal at some point.
Accessible toilets and National Key Scheme (NKS) – RADAR Key
NKS offers access to locked accessible public toilets around the country. Toilets fitted with NKS locks can be found in shopping centres, pubs, cafés, department stores, bus and train stations and many other locations across the country. If you are out and about in the UK a RADAR key can open the door to 9,000 accessible toilets. You can obtain a RADAR key from Colostomy UK for £2.50 + £1 shipping
Alternatively you can get one from Disability Rights UK for £4.50 including p&p.
They also produce guides which list the accessible facilities by region. You may also be able to obtain a RADAR key from your local council.
Colostomy UK Identity Card
We produce a photo identity card which you can use as proof of your need to use an accessible toilet. The card displays the Disability Rights UK logo and explains that the cardholder has a medical condition and needs to use accessible facilities. Call us for further details 0118 939 1537 or email info@ColostomyUK.org
Last but not least remember that getting out and about is good for your well-being! Plan ahead and be prepared and remember to enjoy yourself.