16 July, 2019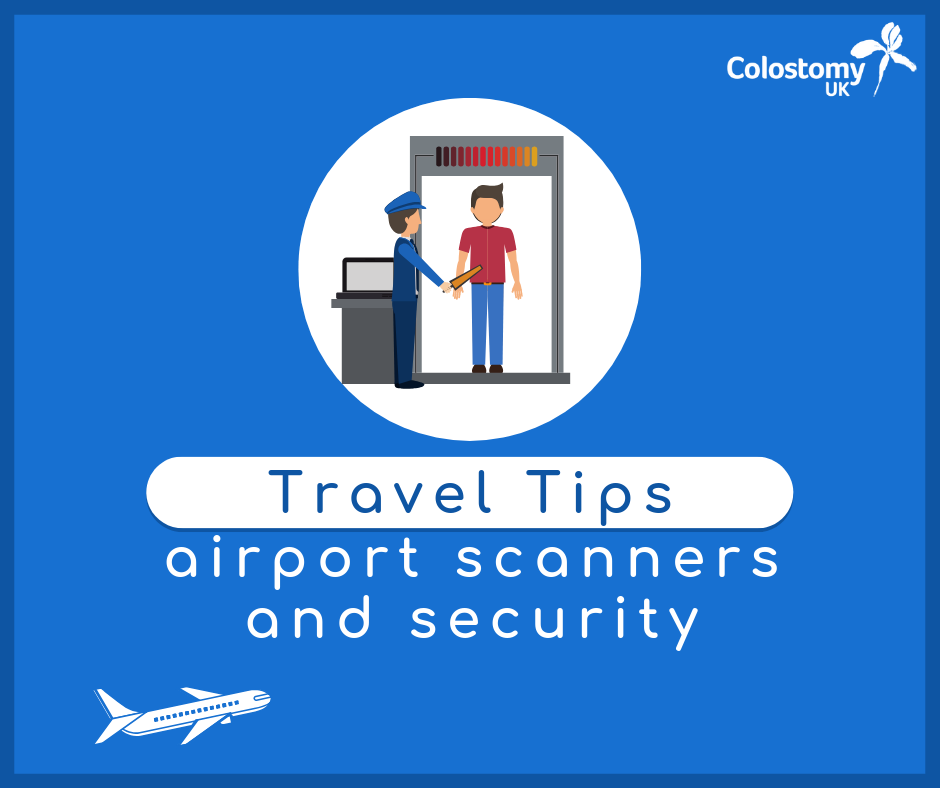 Ostomates travelling through international airports are especially concerned  about the full body image scanners that have been introduced.
Many people fear that these will show their naked body. This is not the case. Instead they are designed to pick up potentially threatening items (weapons, chemicals, liquids) the location of which the operator sees displayed on an outline 'human body'.

As security staff are duty bound to investigate any anomalies, it is advisable to change your bag just before going through security. It can also be helpful to carry one of our travel certificates or, better still, wear a hidden disability or sunflower lanyard. These are available through either Customer Service or Special Assistance at the airport and we would advise contacting them before you travel to arrange collection.
If you are asked to step aside because the operator has seen 'something', this should be done discreetly. If a search is considered necessary you can request that this is carried out in private. Security officers are trained to deal sensitively with such issues. They should also be able to recognise a stoma bag.
Remember – Passengers can refuse to enter a body scanner but, if they do so, they will be have to agree to a full body search before they are permitted to fly.
For further information, visit the Civil Aviation Authority at:
https://www.caa.co.uk
Colostomy UK regularly attend forums and have provided training to airport staff at; Heathrow, Stansted, Edinburgh, Birmingham, Manchester and Cardiff Airports as well as working directly with the Civil Aviation Authority.