14 July, 2019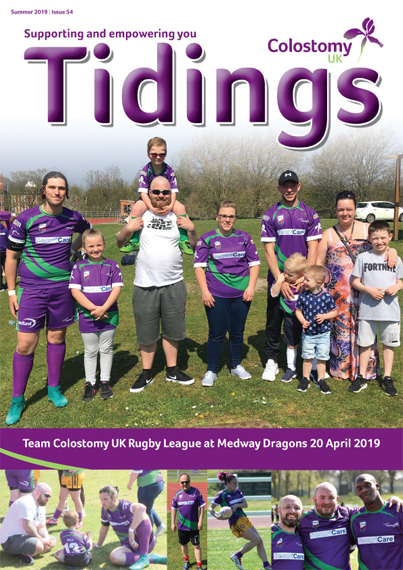 Tidings is our quarterly support magazine. It's 54 plus pages packed with real life stories, the latest news on our projects and campaigns, regular features on travel, irrigation, support groups and open days.
In the summer edition  we cover updates form our work in Airports, stoma reversals, weight gain following stoma surgery and much more.
You can download the issue by clicking here.
I If you'd prefer a physical copy you can easily register with us, simply click here.
Alternatively e-mail or call us:0118 939 1537 or info@ColostomyUK.org