15 May, 2023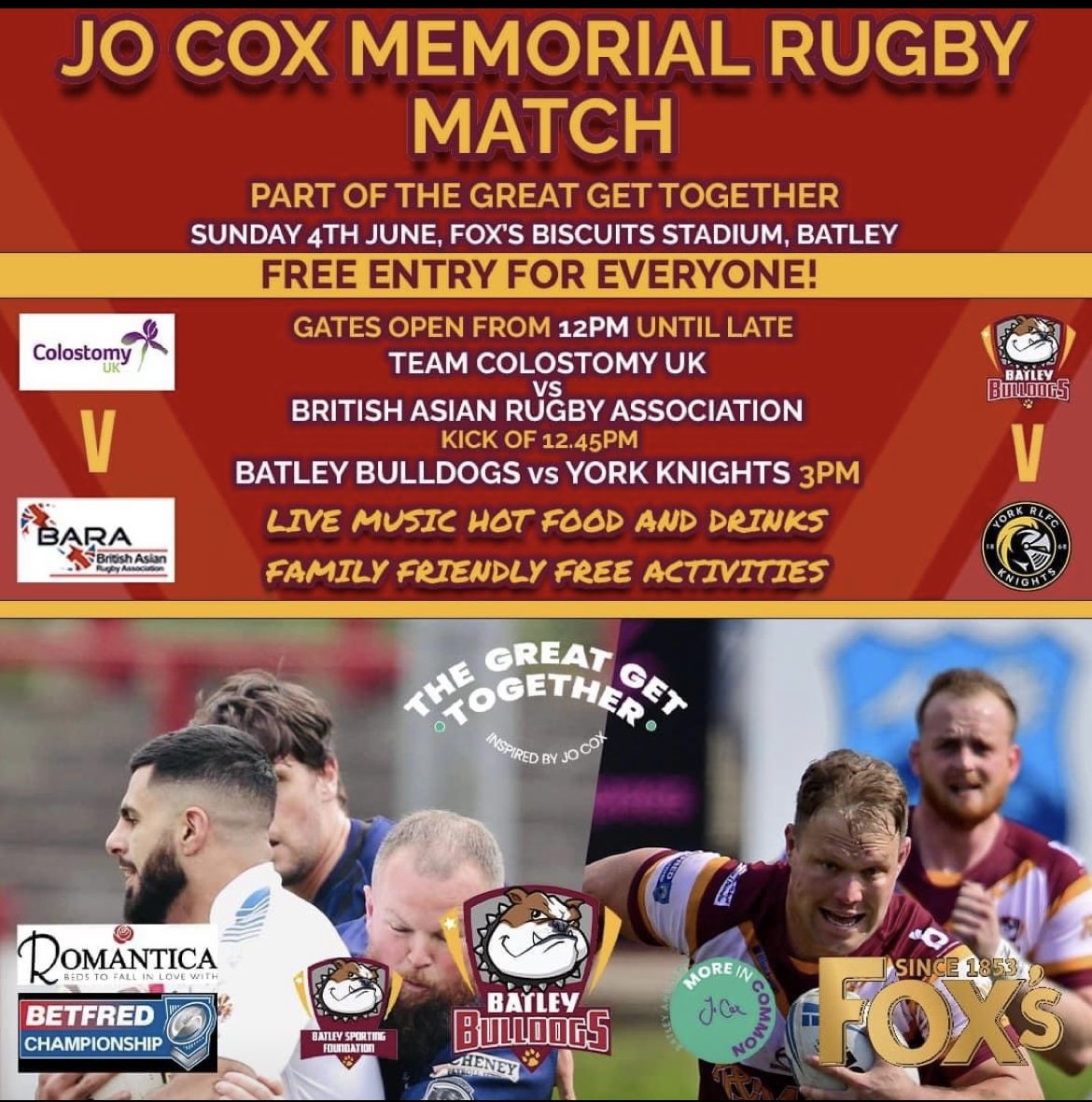 We're delighted to announce that our Rugby League team will be taking part in the Great Get Together Rugby League day on June 4th in Batley.
Inspired by the late Jo Cox MP and her message of unity, twice a year the Great Get Together encourages people to come together in their communities and make new connections.
On June 4th Batley Bulldogs will be facing York Knights in BetFred Championship action, and before then at 12.45pm Team Colostomy UK are playing the British Asian Rugby Association.
Gates open at 12pm and the whole day is free to attend. As well as two Rugby League matches , you can enjoy live music, family friendly activities and much more. For details on how to get to the venue visit https://www.batleybulldogs.co.uk/stadium/
For more on our Rugby League team just click here
Find out more about the Great Get Together here