20 February, 2020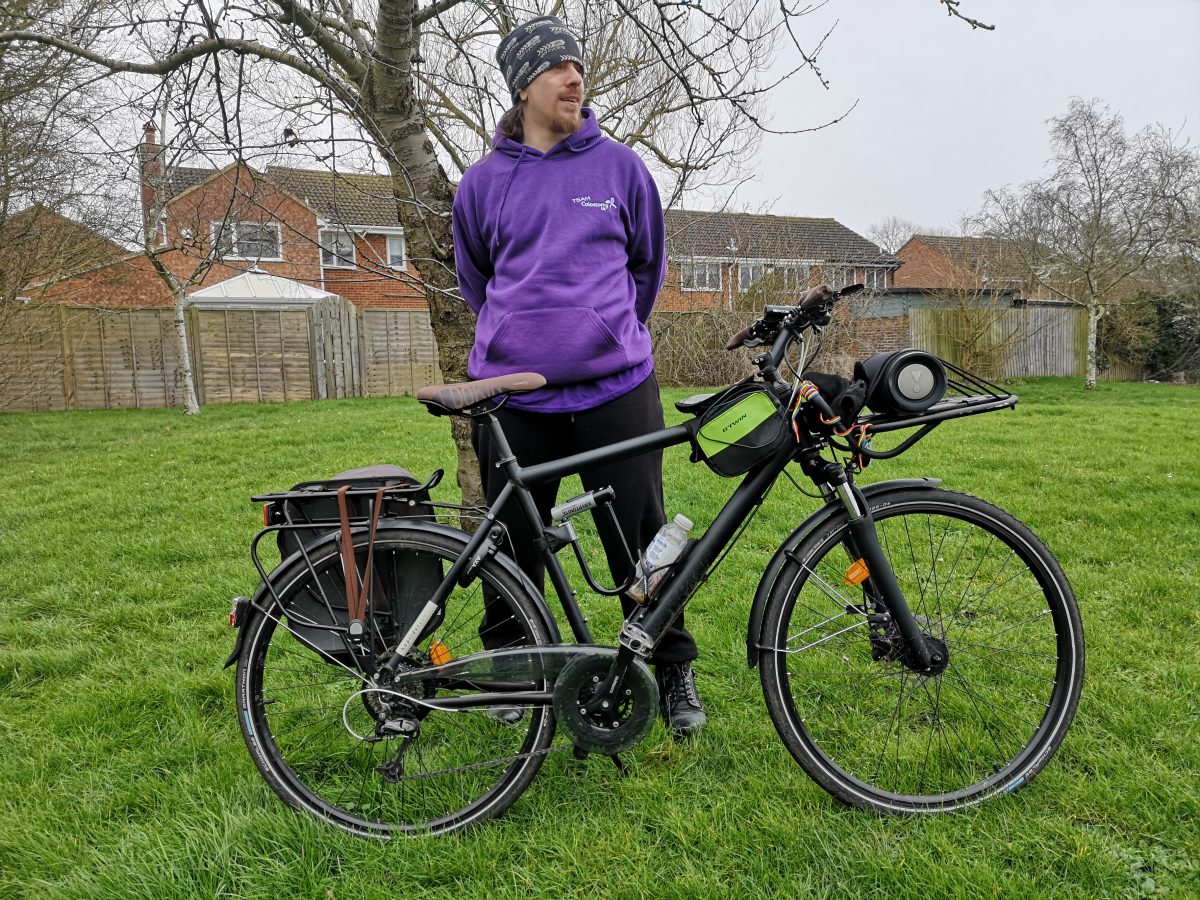 Cubby Stephenson is cycling from John O Groats to Lands' End for Colostomy UK before taking on an even bigger challenge next year. This is why he's doing it.
"My Story is long and one of those sob stories that nobody really wants to hear from a grown man.
I developed symptoms of a broken bowel ten years ago after having an hemorrhoidectomy. At the time, I was training for the army. Suffice to say the army didn't happen because of my condition. I then spent the rest of my 20s stuck to the toilet fighting for what I knew would at least help me.
After nine years of torturous hell, I could take no more. After being denied stoma surgery yet again, I attempted suicide. I felt I had run out of options and that ending my life was the only way left to escape the pain. This was a dark moment in my life but thankfully I didn't succeed with my plans. Six months later I was finally given that chance I fought so hard for.
Now I've had the surgery. I am physically recovered and I am trying to work out what to do with my life now I have been given such a great gift.
I have decided to do this small ride as 'training' for something bigger… I plan to cycle round the world in a few years' time hoping to be the first Ileostomate (to my knowledge) to have cycled the globe.
Colostomy UK is a national charity that offers support and advice to people with stomas and to their families, carers and friends. They also campaign and act as advocates for ostomates on the many issues they face going about their daily lives. Just like me, they want hidden conditions to be understood and accepted by all. That's why I have chosen to raise money for them"
You can support Cubby in his challenge through donating to his Just Giving page https://www.justgiving.com/fundraising/cubby-stephenson
If you're feeling suicidal you can call the Samaritans on 116 123 any time day or night, or visit https://www.samaritans.org/
Colostomy UK offers practical and emotional experienced based support to anyone coming to terms with managing their stoma, family members, friends and carers. You can call our freephone stoma helpline twenty four hours a day on 0118 939 1537