01 September, 2020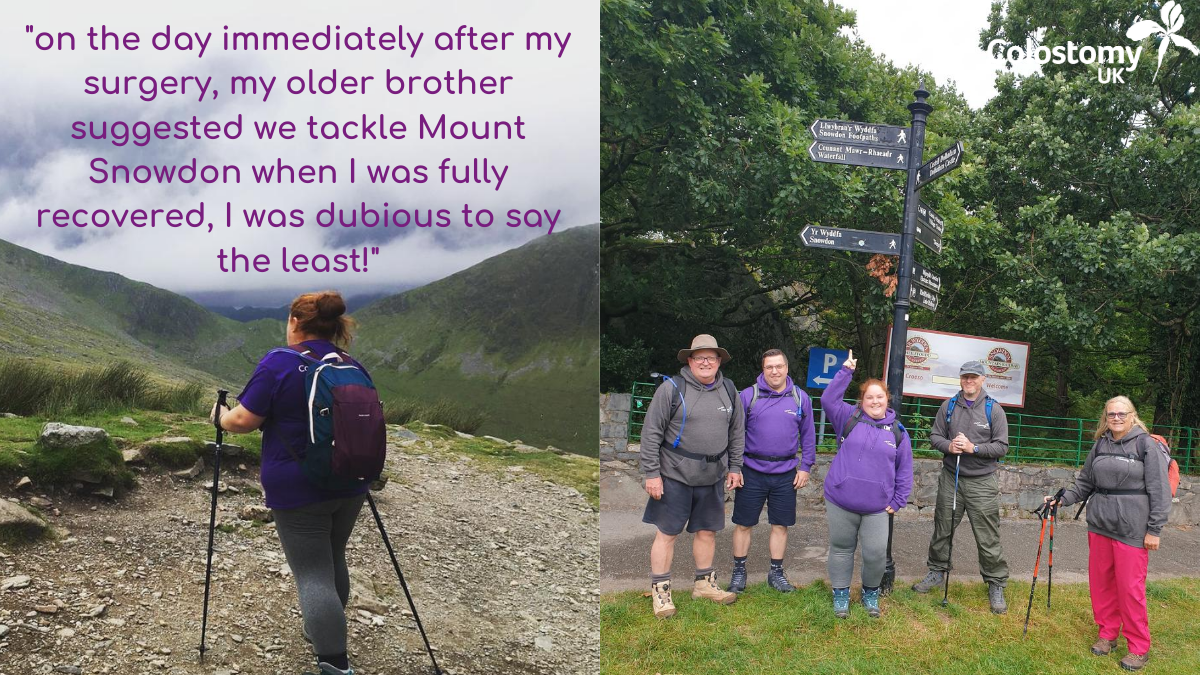 The 17th August 2020 saw Sammii achieve an ambition two years in the making. Climbing Snowdon for Colostomy UK. This is why she did it.
"I suffered from Crohns for twenty years & missed most of my school life. I hadn't been able to work for more than a few months at a time before getting unwell again"
I had always been determined that I would get fit and lose weight after having my proctocolectomy. But when, on the day immediately after my surgery, my older brother suggested we tackle Mount Snowdon when I was fully recovered, I was dubious to say the least!
Fast forward two years on, exactly two years from the very date of my surgery, I was stood at the very top of said mountain having an emotional hug with my brother.
During Lockdown we began exercising every day, using YouTube videos and Zoom meetings with each other.
I documented every day on Facebook and 'Day 100' was our Snowdon climb. We were joined by my Dad and two family friends. It took time and tears and pain and sweat and steely determination, but we managed it and, in the process, raised over £1,000 for Colostomy UK.
I'm eternally thankful to everybody for all their wonderful support and donations. Roll on the next challenge!
Sammi's life changed after #Stoma surgery and thanks to her amazing efforts Colostomy UK will be able to support more people 'living with a stoma'
If like Sammii you'd like to fundraise for Colostomy UK please check out our fundraising pages which are full of great ideas. https://www.colostomyuk.org/get-involved/fundraising/