14 July, 2021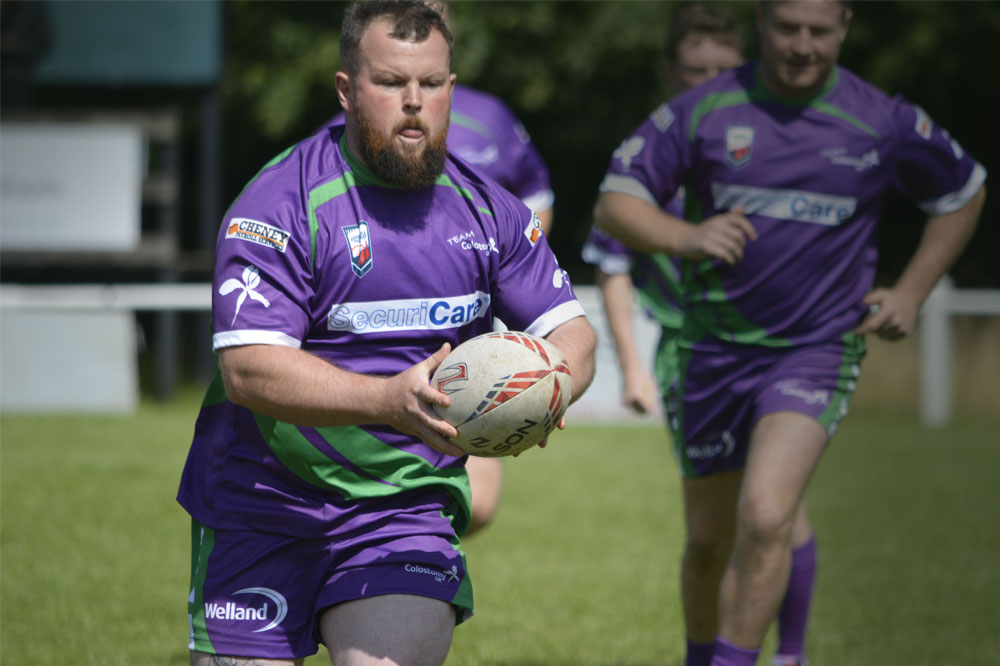 Join us for a triple header of rugby league in August!
After the Covid-19 pandemic forced us to cancel our plans for 2020 we're delighted and excited to see the return of Team Colostomy UK Rugby League games this August!
The teams 2021 season kicks off on 14th August when we'll be taking part in a triple header with Invicta Panthers Masters and our friends at Robbie's Roos.
The games will take place at the home of the Panthers, Weavering Warrors RFC in Maidstone Kent, and will see all three teams play each other in forty minute fixtures.
The day will be the debut outing for the Panthers Masters and their coach Mark Roughsedge is already looking forward to it. "Having been a part of the first ever Team Colostomy UK fixture a few years back, it has been fantastic to see how much the organisation has grown in profile and more importantly developed to have such an impact on the many individuals that are a part of the team. We, at the Panthers, are growing rapidly too and it is fantastic to have the Purps as the opposition that will launch our first ever Masters side."
Matt Turner of the Roos is a familiar face having played for Team Colostomy UK since our debut fixture, however he'll be on opposite sides on August 14th, as he's the force behind Robbie's Roos. The Roos are another charity team and they play in support of 'Saying Goodbye'.
"To be able to play for Team Colostomy UK has always been an honour but to be able to have your charity team play them is amazing! Personally it will be strange going against team mates and friends but the reality is this is going to be a great event where we can raise lots of money and awareness for two amazing charities."
Giovanni Cinque, Fundraising and Development Manager at Colostomy UK, said "We set up our team in 2018 to show that having a stoma is no barrier to playing even the toughest of contact sports. We play a mixture of rules depending on our opponents, from full contact RL to tag or touch. Our games are equally suitable for both male and female players regardless of your ability or experience. We're all about fun."
All spectators are welcome. Refreshments will be available and you'll also be able to pick up some Team Colostomy UK merchandise too.
Programme
12 pm – Team Colostomy UK vs Invicta Panthers
1.30 pm – Invicta Panthers vs Robbie's Roos
3 pm – Robbie's Roos vs Team Colostomy UK
Date
Saturday 14th August 2021
Location
Weavering Warriors RFC, Bicknor Road, Maidstone, Kent, ME15 9PS
Download the Rugby League Returns 14th August 2021 flyer.
Find out more about Team Colostomy UK.