01 February, 2019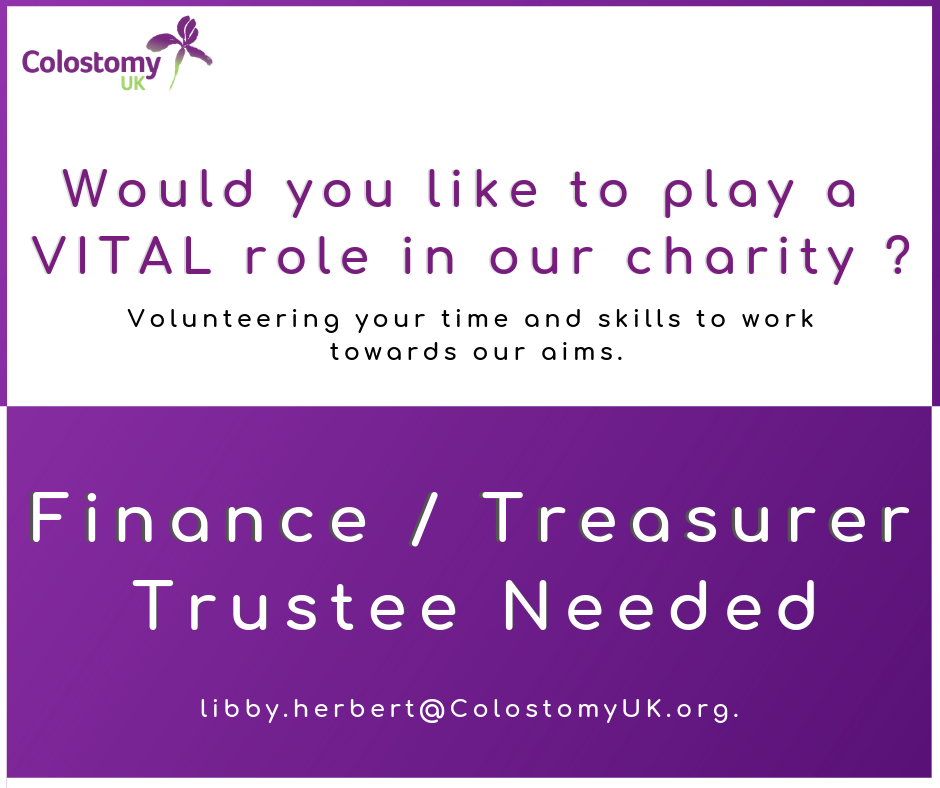 Colostomy UK is a growing charity that supports and empowers people, their family, friends and careers that have had life changing stoma surgery.  Becoming a trustee can be an enriching experience for you, our charity and most importantly, for the charities beneficiaries, our supporters.
We are currently looking for a Finance Trustee to join the team, our current trustee Alfred Levy would like to retire from the board.
The role: Finance/ Treasurer Trustee  
The overall role of a Treasurer is to maintain an overview of the organisation's affairs, ensure its financial viability and ensure that proper financial records and procedures are maintained. We are looking for someone who has a recognised accounting qualification, bringing with them a wealth of experience. As a trustee you will give direction to our charity and along with other trustees are ultimately responsible for its activities.
Please be aware this is an unpaid role, however expenses will be covered.
If you would like to discuss the role further or receive a full Job Description please contact
Libby Herbert by e-mail libby.herbert@ColostomyUK.org  or call her on 0118 939 1537
Interviewing process:  Initial phone interview followed by face to face interviews.