03 November, 2023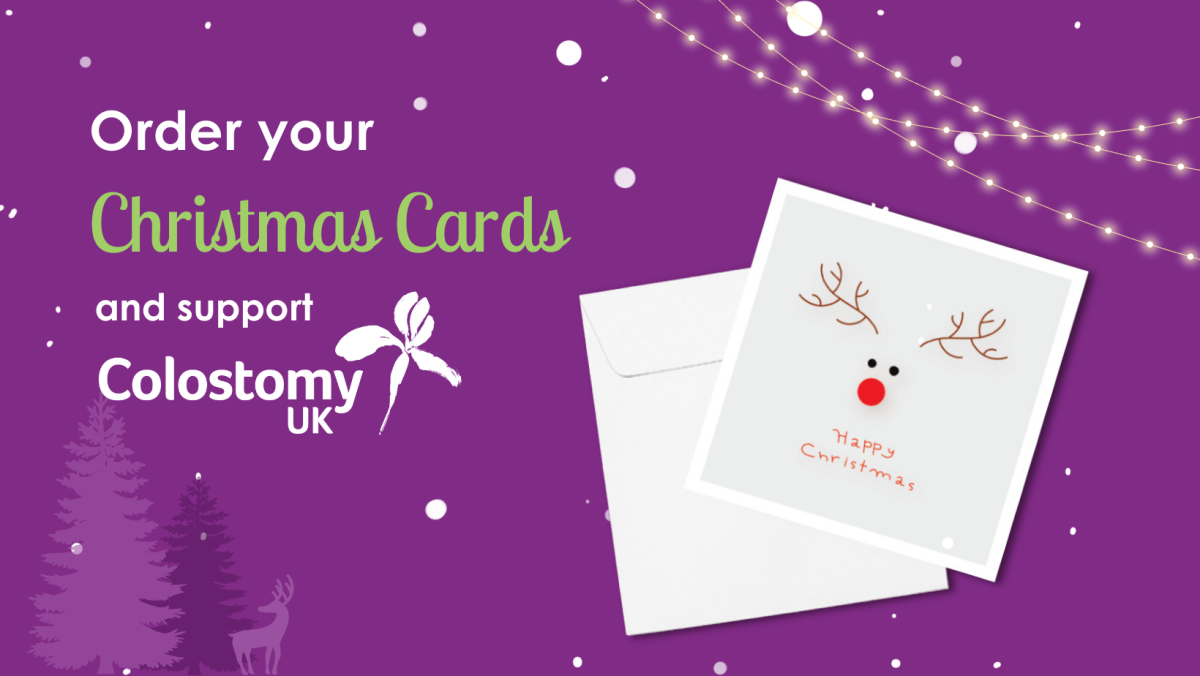 Christmas is a time for giving. By sending those you care about a Colostomy UK Christmas card, you're giving them joy and happiness; and also giving help to people living with stomas.
Colostomy UK receives 100% of the profits from the sale of these adorable reindeer Christmas cards, helping us continue to provide our services to everyone who needs us throughout the festive season.
New for 2023 – our friendly reindeer is making his way through the blizzard in time for Christmas!
These biodegradable cards are produced with pride in the UK.
Card size 123 x 123mm, with gloss finish.
The greeting inside reads:
With Best Wishes for Christmas and the New Year
Pack of 10 cards and envelopes: £4.50 + p&p
With a minimum order of 50 cards, you can even have yours personalised (at extra cost)
100% of profits come to Colostomy UK
Order online at www.charitycardsonline.com/colostomyuk