04 January, 2019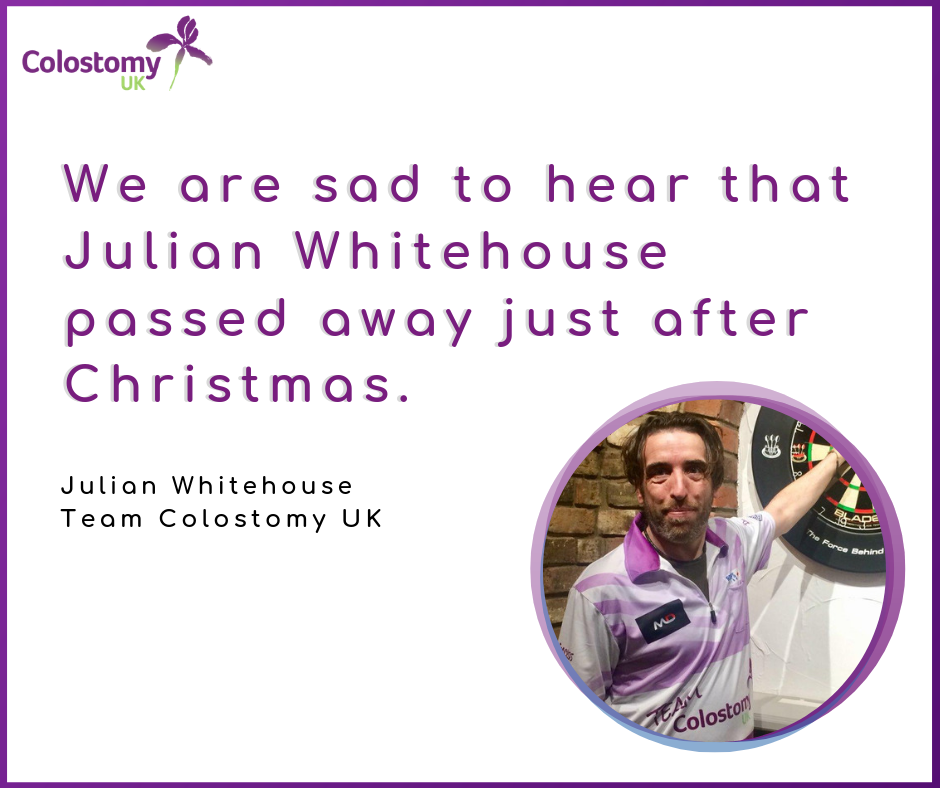 We were sad to hear that Julian Whitehouse passed away just after Christmas.
Julian was a great supporter of our charity and our first Team Colostomy UK Darts player.
Originally from West Bromwich, Julian took up Darts in 2005 when he moved to Hampshire.
When competing he adopted the name 'The President' (due to his surname )  and his walk on music (The Stars & Stripes, American Idiot, then finishing off with United States of Whatever).  We feel this really reflected his outgoing, infectious, personality.
After being diagnosed with rectal cancer Julian had a colostomy in June 2017. Two weeks after surgery he was back playing Darts and soon after became part of Team Colostomy UK.
Although post-op we know Julian occasionally felt frustrated about not being able to play darts to the standard he knew he was capable of, 2018 did bring some great 'darting' achievements,. This included  playing former World Match play champion and World number one Colin 'Jaws' Lloyd, and being crowned Sutton Bridge Singles League winner.
Julian was also a great fan of our Team Colostomy UK Rugby League team and it was an ambition of his to play in a match one day. He even went as far as dying his hair purple to show his support for our last game of 2018.
We would like to thank his friends who have set up a Just Giving page to raise funds for Colostomy UK in memory of him.  If you would like to make a donation online you can do here:
https://www.justgiving.com/fundraising/cc-breen1