02 May, 2019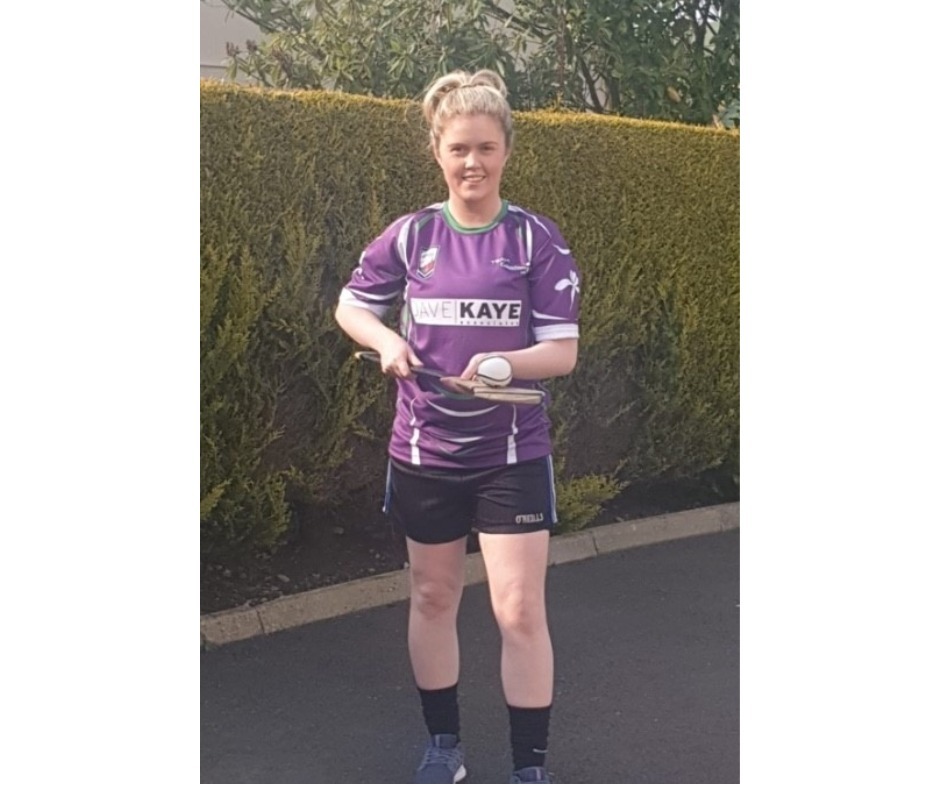 Aneica Duffy talks about her off field battles with Ulcerative Colitis and Crohn's disease, and her other fight to stay on the pitch playing the sports she loves.
"When I was younger, I was an active person, playing both Ladies Gaelic and Camogie. Every evening I had a training session or match. Sometimes I even did training and then a match (ridiculous I know, but when you're young you think you're invincible). But a few years later I was struck down by something invisible.
When I was 16 I was diagnosed with a form of inflammatory bowel Disease known as ulcerative colitis. I tried my best to continue my love for my camogie. Unable to commit to the two codes I took the decision commit to one. I played Camogie up to the point my body said 'Aneica you have no other choice but to stop'. My bloods went haywire, my weight plummeted, the toilet became my safe place and the pain was getting too much to cope with.
So, at the age of 19, I had bowel surgery where my colon was removed. My stoma was formed, so I wear a pouch on my stomach. Basically it's like a hollow plaster. I don't think I need to explain what goes in it… people will get it, I hope.
About four months after my surgery, I returned to the pitch, having first been to a personal trainer to build up my stomach muscles after a laparotomy. I started gradually with 30 mins, until eventually I was able to do the whole session. It was such a learning curve for me as I had to learn how my body would work, in terms of diet and hydration. Having an ileostomy I found I got dehydrated quicker, so I had to balance the timing of when my bag would need emptied against building the confidence to empty my pouch in the close environment of a changing room. Finally I had to find support wear that suited me as an active person.
It's now almost five years on from having my life changing surgery. In this time I have had two more surgeries and a new diagnosis of Crohn's disease. I'm balancing all this with being a student nurse.
I still go out and enjoy my camogie. I think that what's so special thing about it, is you forget about all the things going on. It's just you and the 60-minutes exercising and being involved with a team. Being a part of a team allows you socialise, you gain great friends and they have got your back when you're not feeling the greatest. Having a team and management that understands my condition means a great deal to me, they worry about me more than I would.
As I still am active, I believe that it stands me in good stead health wise, both physically and mentally. I have had highs and lows on both sides and, apart from my family and stoma care nurse, camogie has stood by me. Since my stoma journey, I have been in two camogie finals and have been player of the year 2018. Hopefully a trophy will be on the cards for our team this year!
Wish us luck 😊"
To find out more about Camogie in Ireland check out http://www.camogie.ie/
For playing opportunities in the UK follow @BritainCamogie on Twitter