06 June, 2022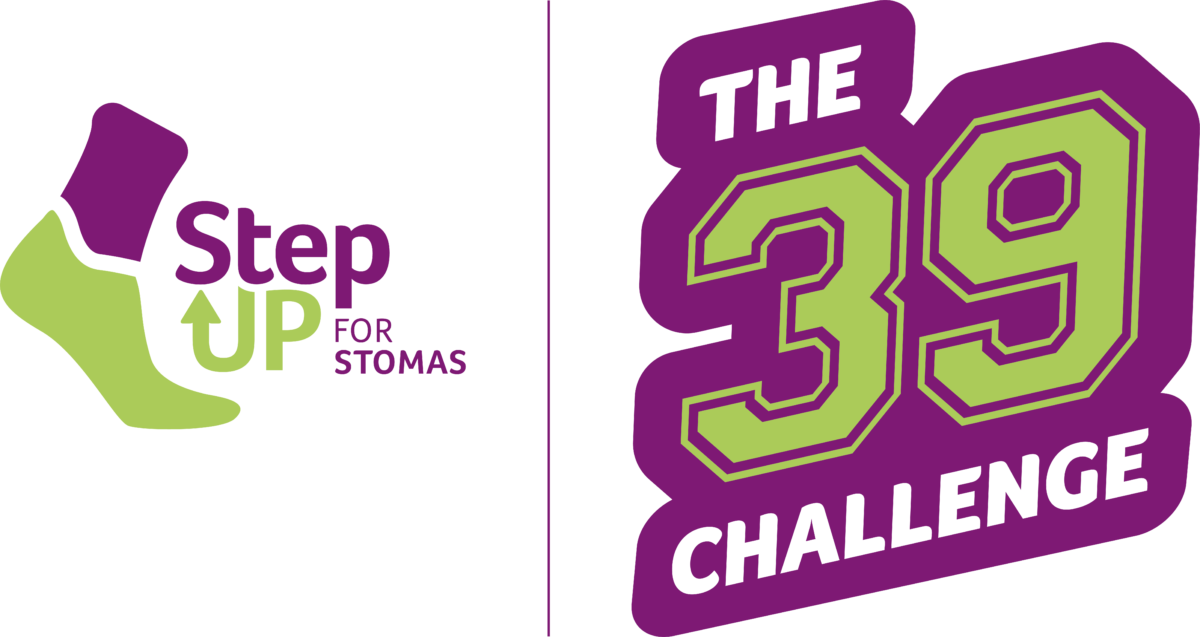 Last year we held our first 'Step Up For Stomas' campaign which saw us ask people to take 160,000 steps to raise funds for And awareness of Colostomy UK during the month of September. It was a brilliant success and we managed to raise over £50,000.
This year we're running Step Up For Stomas again but this year it's Step Up For Stomas – The 39 Challenge!
Why the 39 Challenge?
Each year Step Up For Stomas is going to be based around a different number related to stomas. Last year it was take 160,000 steps, one for every person in the UK who has a stoma, and this year we're going to be asking people to take non a challenge or activity based around the number 39 (or 3 and 9) because as you may have seen from our adverts in Tidings and social media, 'every 39 minutes someone in the UK has stoma surgery'
The challenge will run for 39 days (September 1st to October 9th) but just like last year you can sign up and start planning and fundraising now!
How do people register to take part?
It's really easy for you to take part in Step up for stomas. All you need to do is visit this link https://www.colostomyuk.org/active-ostomates/step-up-for-stomas/ and complete the online registration form. You just need to leave your name, email address and contact number.
You'll then receive an automatic confirmation email which will include links to a challenge guide, and details on how to set up a fundraising page. You can also set the page up via this link
Is there any special merchandise?
Yes, a special step up for stomas t-shirt and hoodie is available for sale through our online shop https://colostomyuk.bigcartel.com/
Ordering will close on 1st August and your order will be posted to you in the third week of August
Where is the money raised going?
All funds raised will be classed as 'unrestricted' meaning Colostomy UK can allocate resources to where we feel they can be best used.