01 July, 2020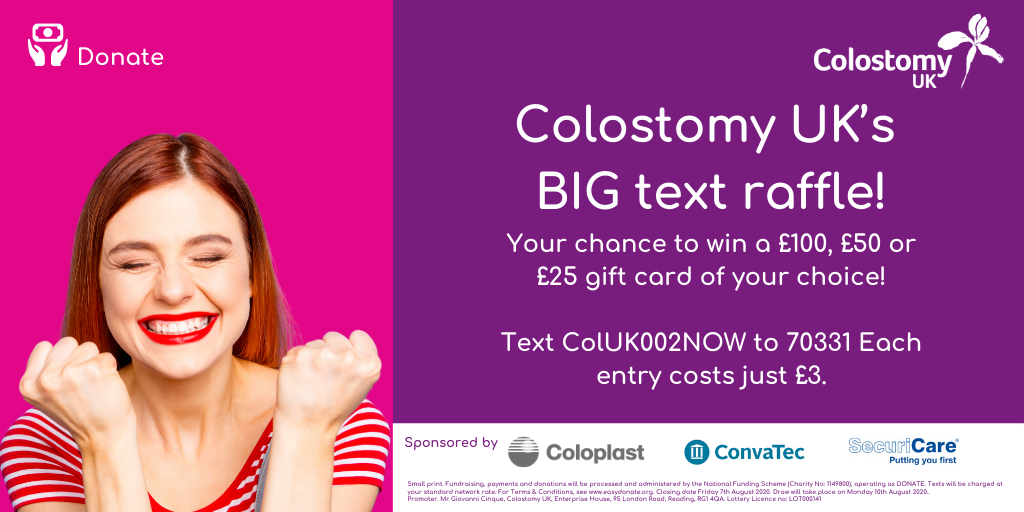 Can you help us 'Be The Difference' & better support more people with a stoma now and in the future?
Our new BIG Text Raffle is a great way of doing this & you can win some great prizes too.
Each entry costs £3.‬
Just text ColUK002NOW to 70331.
The closing date is August 7th and winners will be contacted on August 10th.
Thank you for your support.