06 January, 2020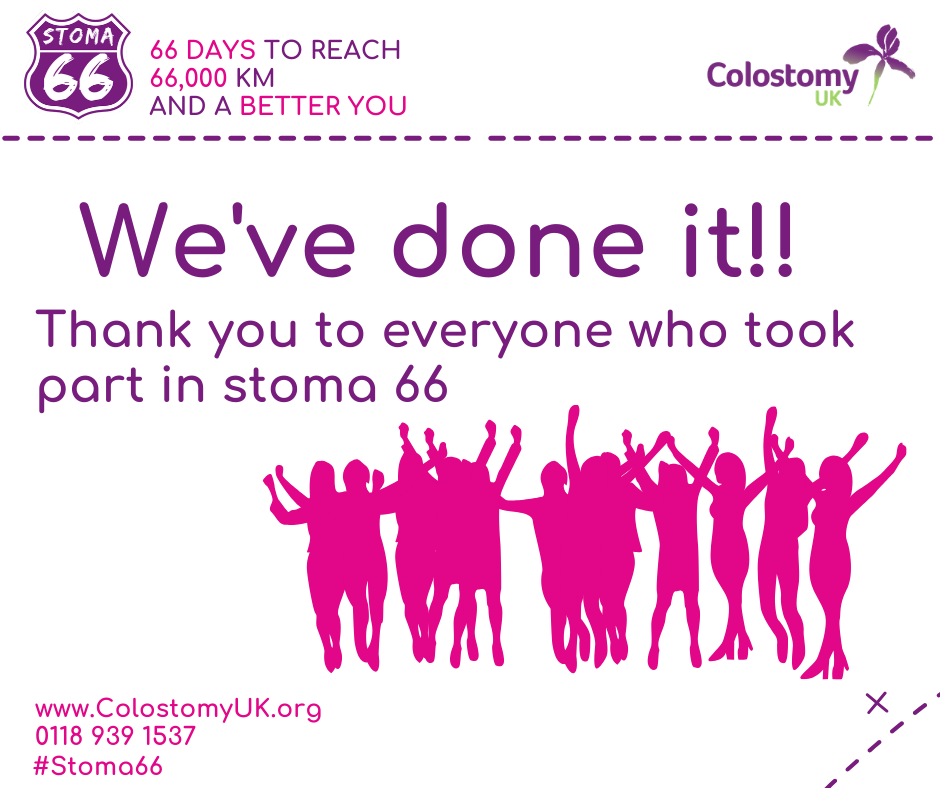 Thank you and Congratulations to everyone who took part in our stoma 66 challenge.
We're delighted that over 680 participants helped us reach and pass our overall target of 66,000 Kilometres.
We're still collating the final totals and will release them soon, and if you fund-raised as part of the challenge please return your forms to us.
More importantly than that we hope that all those that took part felt the benefits of being active for sixty six days and will continue now the challenge is over.
Stay tuned for our next challenge coming later this year!