06 August, 2023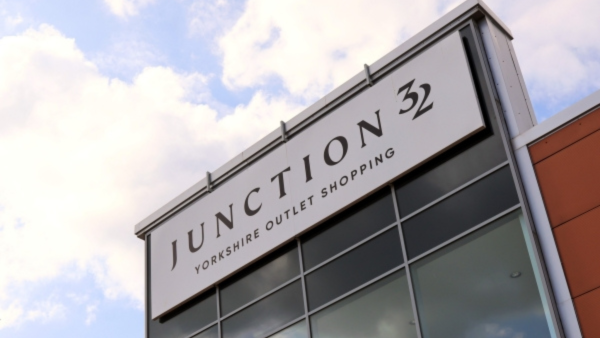 We're excited to announce that one of Yorkshire's premier retail destinations, Junction 32, has joined our Stoma Aware campaign by making all their accessible toilets Stoma Friendly.
Based in Castleford, West Yorkshire, Junction 32 is home to over 90 stores and eateries.
Louise Rymer,  Guest Experience and Community Coordinator for Junction 32 commented
"Our award-winning public facilities at Junction 32 are testament to our team's desire to provide all shoppers with the very best experience whenever they visit the centre. We're driven to ensure all our facilities are inclusive and accessible for all, which is why we're thrilled to be working with Colostomy UK to become stoma friendly with our recent enhancements, to ensure we provide a welcoming and enjoyable experience for the whole family, every time they visit."
Giovanni Cinque , Marketing and Campaigns Manager for Colostomy UK said
"We're delighted that Junction 32 has joined the growing number of Stoma Friendly venues. And with the White Rose Centre, and Trinity Leeds also recently coming on board, the county of Yorkshire is fast becoming the go to Stoma Aware destination"
Stoma Friendly Toilet facilities must include the following:
Hook on door – To hang clothing, handbags and luggage while changing stoma bags. This provides more space in the cubicle.
Shelf space – To enable ostomates to spread out their items easily and avoid having to use unsanitary surfaces.
Mirror – To enable users to see their stoma while changing their appliances.
Disposal bin in every cubicle – To avoid embarrassment for men and women having to dispose of their stoma bag in public view
.Accessible #stomafriendly toilet signage – To highlight the right of ostomates to use the toilet. Reduces risk of hostility for ostomates when using an accessible toilet.
Find out more about Junction 32 and plan your visit here https://junction32.com/
Find out more about our Stoma Aware campaign here https://www.colostomyuk.org/campaigns/