29 June, 2023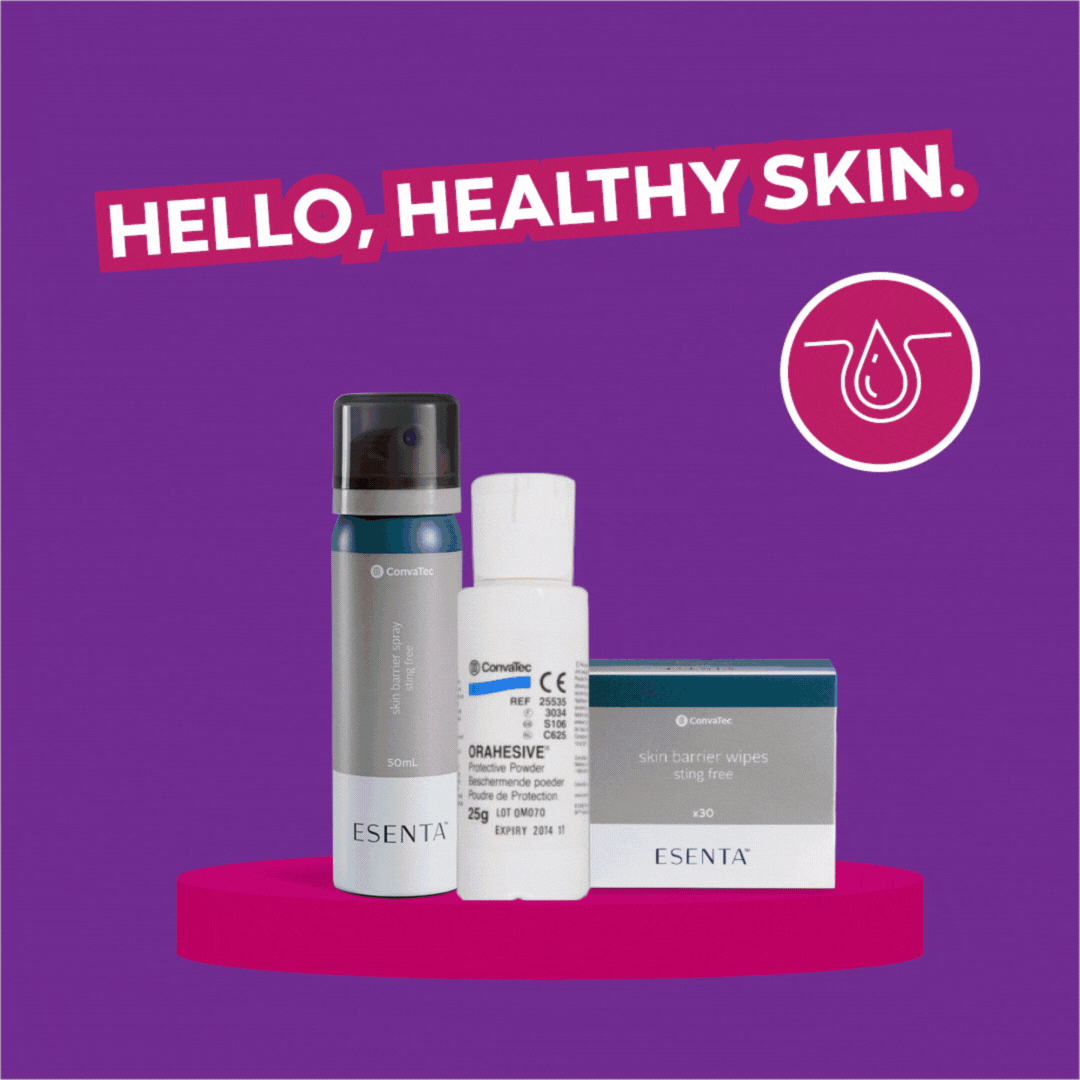 A skincare routine that's as individual as you
Sponsored feature by Convatec
Say hello to our Stoma Skin Care Accessories range, ESENTA™ – enabling you to build your ideal skincare routine, and your confidence.
It's designed to protect and care for your skin, ensure a healthy bond with your pouching system for peace of mind, give you the reassurance of added security and the relief of gentle pouch removal.
All so you can get back to doing the things you love.
Our comprehensive range spans preparation, application, security and removal. Simply choose the products that work for you and build a routine that can give you the confidence to get back to doing the things you love to do.
1.Preperation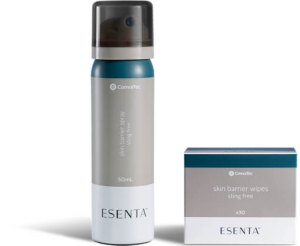 ESENTA™ Skin Barrier Spray and Wipes
Creates a protective layer between the skin and the pouching system
Protects skin from stool, urine, adhesives, and skin stripping
Protects skin for up to 72 hours

Orahesive® Powder
For use on skin requiring absorption of moisture and protection from damage and to facilitate application of stoma care appliances.
Helps form a protective barrier on excoriated or weeping skin.
2. Application
Stomahesive® Seals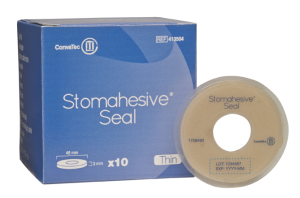 Improves the seal around the stoma to prevent leaking under the pouching system
Fills uneven skin surfaces to create a secure platform for improved adhesion

Easy to apply and gentle to remove
Discrete, slim profile
 Stomahesive® Skin Barrier Paste

Enhances the seal of the pouching system to protect against leaks
Fills uneven areas under the pouching system
Can be easily removed
3.Security
ease™ Strips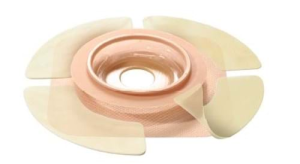 Help secure the outer edges of the pouching system
Prevent the edges from rolling or lifting from the skin
 Diamonds™ Gelling and Odour Control Sachets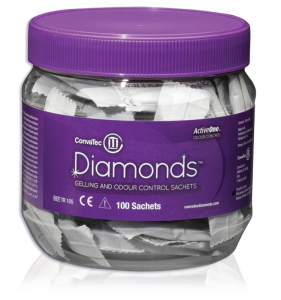 Super absorbent gelling sachets
Solidifies liquid contents and reduces or eliminates excess gas
Helps achieve a flatter pouch, greater comfort, and security
4.Removal
ESENTA™ Adhesive Remover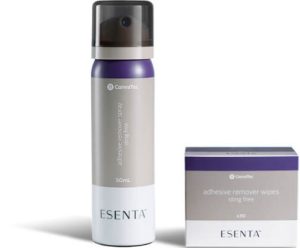 Fast and easy release of the pouching system from the skin
Quickly removes adhesive residue
Sting free, with 100% silicone formulation that feels silky and smooth
"Hello, departure lounge"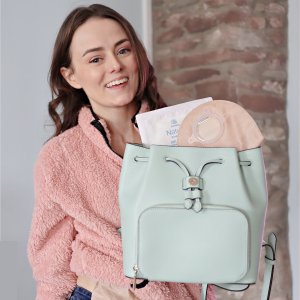 Maggie uses ESENTA™ Skin Barrier, ESENTA™ Adhesive Remover Wipes, Stomahesive® Seals and Diamonds™ Sachets to feel at ease while on her travels.
"Even on the road, my stoma's taken care of. If I have to change my stoma bag, I'm able to do so and fully clean the skin. If my stoma goes a bit crazy on the plane, I can control the consistency of it and the odour."