12 March, 2021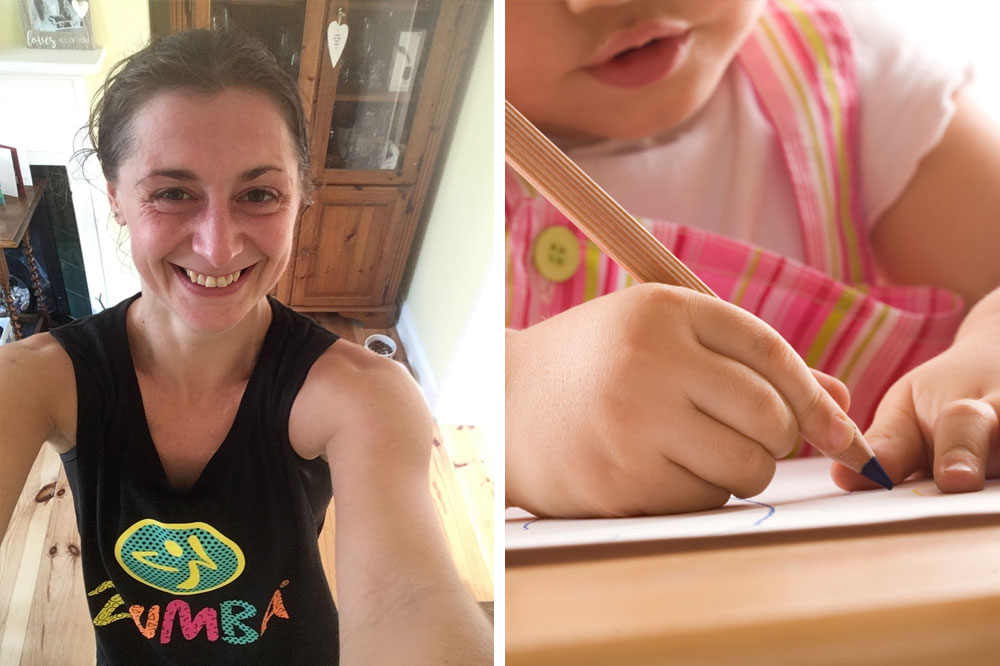 Colostomy UK is launching two new 'Active Ostomates: at Home' sessions in April: Zumba, and Family Arts and Crafts.
These sessions form part of our 'Active Ostomates' project, which is aimed at improving the physical and mental well-being of people with a stoma. Virtual Active Ostomates sessions were launched in response to the national covid-19 induced lockdown, to support people in staying mentally and physically active while staying safe at home. Zumba and Family Arts and Crafts will both be delivered by instructors who are ostomates themselves.
Zumba
Starting at 6pm on Monday 12th April 2021, an eight-week virtual Zumba will begin with instructor Francesca Aproskie. Zumba combines Latin and International music with a fun and effective workout system and is open to everyone. Francesca, who had her stoma surgery in June 2019, has been teaching Zumba for almost two years. "My love of Zumba started about five years ago and I always enjoyed going to Zumba classes rather than going to the gym as it feels more like a party than a workout!"
The classes are instructor-led with easy-to-follow routines, and Francesca likes to describe these fun sessions as 'exercise in disguise'. Each session will focus on staying active, breaking a sweat, and having fun, all in a safe environment. Classes will be hosted via Zoom and are suitable for all levels.
Family Arts and Crafts
Learn how to make everything from magic paper to a haunted house! The sessions are aimed at children up to the age of eight, but the whole family is welcome to join in.
Starting on 14th April at 4pm and running for five weeks thereafter, these sessions will be delivered by artist and ostomate Sue Meer. Sue, who previously worked as a professional illustrator, has a degree in graphic design and a PGCE in primary education.
Sue said "I am really looking forward to teaching these sessions in collaboration with Colostomy UK, and I have lots of exciting activities planned." These sessions promise to be an enjoyable and creative way to spend an hour each week.
Register for Zumba here and Family Arts and Crafts here. Find out more information about our Active Ostomates: at Home sessions here.