17 January, 2020
My name is Iolo Edwards and this is my stoma story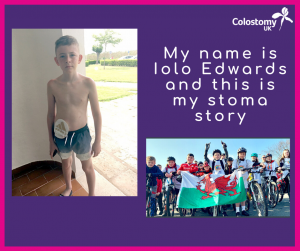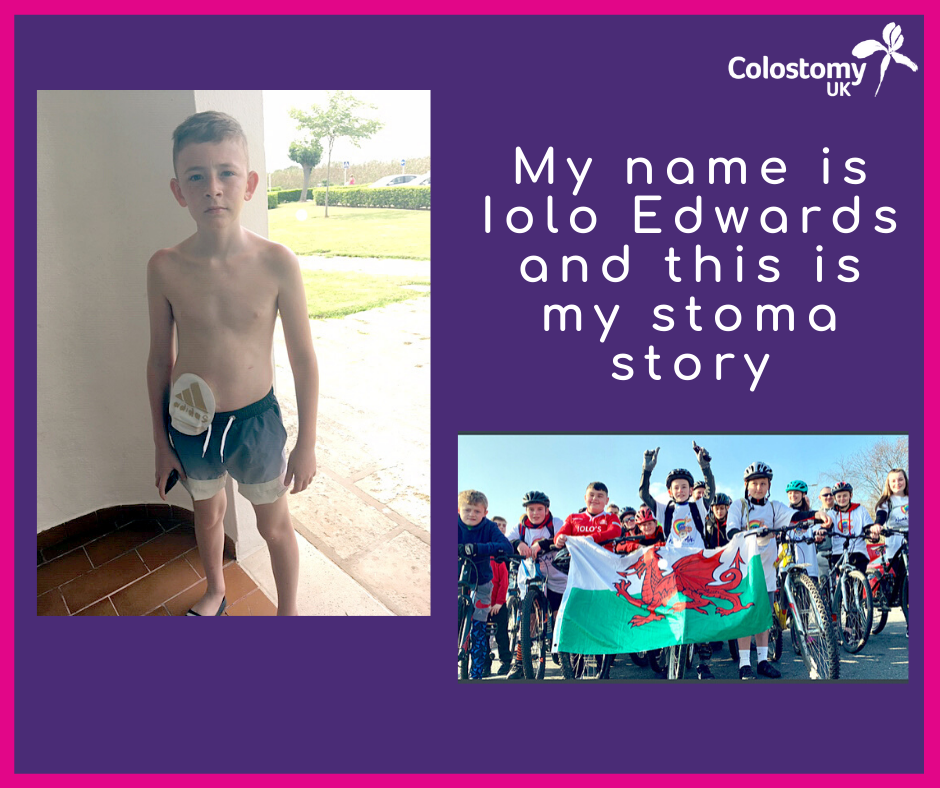 In mid–February last year, when I was 13 years old, I had my first symptom of what turned out to be inflammatory bowel disease (IBD). Some weeks later I suddenly became very ill, even though I didn't have many symptoms. On 25 March I was admitted as an emergency into Prince Charles Hospital. Three days later, when all types of infections and bugs had been ruled out, I was blue lighted to Noah's Ark Children's Hospital. By this time, I had lost a huge amount of blood and my weight was dropping. The doctors thought I had ulcerative colitis.
The doctors at Noah's Ark tried different treatments including steroids and infliximab, but nothing seemed to work. On Friday 6 April me and my parents were introduced to the surgeons and we discussed the surgery that was going to happen the following Wednesday if I did not improve. Over that weekend, I got much worse. The consultant came in to see me and my parents on the Monday night and told us they would be doing the surgery the following day. My Consultant told my mother that my family should spend time with me in the morning because I had become critically ill.
The surgery lasted over seven hours. It worried everyone that it was going on for so long. My parents were upset and even the nurses on the ward were upset, but in the evening I went to the recovery room and everyone was relieved. My stoma started to work straight away, which my doctors were really pleased about. After nearly a month in hospital I was able to come home. Since the surgery I have suffered with other problems linked to IBD. These are annoying, particularly as they restrict some of my activities and hobbies, but I try to be very positive as much as I can.
Before I went back to school my parents and I had meetings with my head of year and form tutor and the school nurse. We inspected the disabled toilets, but as these were being used by the teachers, they were a bit grubby and I did not want to consider doing a bag change in there. Then there was the possibility of me needing to get access quickly if I ever had a leak and if there was a teacher in the toilet, it would mean I would need to wait, so it was decided the school would give me a private room. There was an old upstairs washroom that the school fitted out with a locker, a mirror, a shelf and a bin and the toilet was fitted, so it was all nice and clean. It has a code lock, which only me and the cleaners and the headmaster have the code for. School even asked me if I wanted to pick my own paint colour – so I went with plain white!
School were very good about how much time I missed in the first few months. In the last year I have only managed to do half days. Any lessons that I haven't been present at the teachers send to me electronically via Google Classroom, which means I have not dropped behind too much in my studies.
All the medical people who look after me have been really surprised at how quickly I have bounced back, how well I have got on with things and how I want to help in any way I can to let people know that having a stoma is fine and won't stop you doing anything. I have helped my consultant give talks to medical students on IBD. I have attended a lobby at The Senedd (National Assembly for Wales) on funding for more nurses and specialist staff. I have taken part in family days where I have contributed by telling my story to the room, so I can share what has happened to me. I want to do as much as I can to get the message out about what living with medical conditions can be like.
Before I was ill I did not involve myself with charity at all, but after what happened to me, I want to get involved with some of the organisations that help people with IBD or ostomies. Over the last 12 months I have helped organise a quiz night which raised £600 and walked 5k in the Swansea "Walk It". When I was feeling better and more fitter, I wanted to do something big that would go towards Noah's Ark Children's Hospital, so I did a bike ride that was 161km from my home town of Merthyr Tydfil, to Brean Sands. The ride took place on the 28 March, which was exactly a year to the day that I was taken into Noah's Ark. It was over two days and ended in time to join my old Rugby Club on their tour and I was joined by some of the other rugby boys and their Dads. I wanted to raise £1,500, but with all the sponsorship so far, have raised (with gift aid) over £6,800. I am proud that I was able to finish my bike ride and even do a couple of bag changes in the back of the support van!
Since the bike ride I have been asked to be an ambassador for Noah's Ark Hospital, which means a lot to me and my family because really it was the people there that saved my life. I will always do as much as I can to help, like joining their fundraising days and collecting for their shop. I have been able to support other peoples' efforts for the charity too, like starting their Great Welsh Walk event and getting two people to run the Cardiff Half Marathon in October on my behalf. It has been a very good opportunity for me to be involved with the hospital.
As much as possible, I try to not let what has happened to me and the problems that come with my illness affect what I do now and what I want to do in life, which is why I try to involve myself as much as possible in challenges. I think the main thing is not to let anything get me down and be honest with everyone about what has happened to me and what living with a stoma is like for me.
I hope people can take some positive things from my story.
We were thrilled that Iola had the courage to share his story with us. Perhaps above all else, it is a timely reminder that the illnesses that necessitate stoma surgery are no respecters of age