30 September, 2021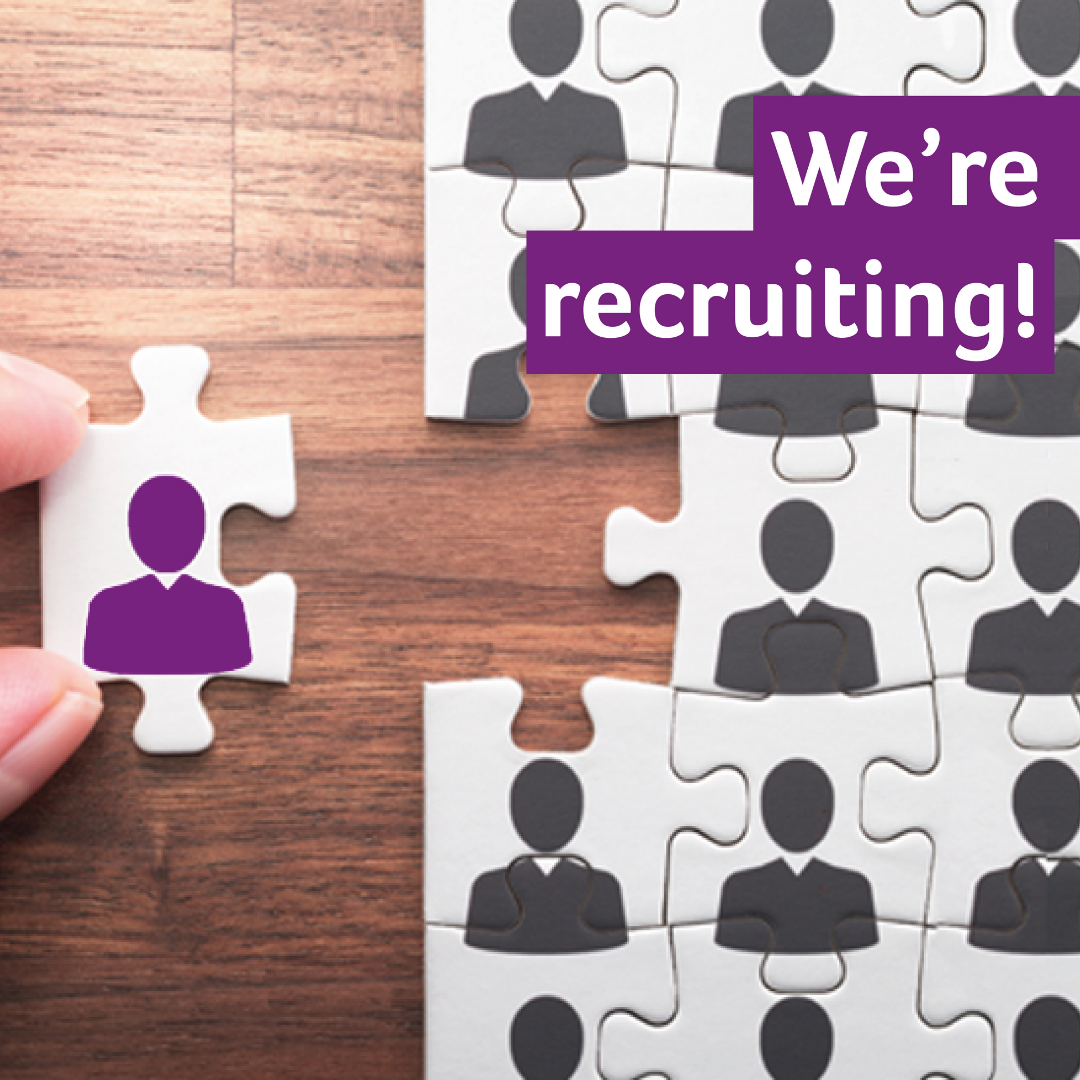 Are you looking to join a growing charity that makes a real difference to people's lives? You're in luck!
We are looking for three enthusiastic and talented individuals to be part of our team.
Fundraising & Communications Executive – £25,000 – Permanent – Full time
After initial onboarding & training, you will be able to work remotely with occasional visits to the office in Reading. 
The Fundraising & Communications Executive is a new role for our charity, you will work closely with our Fundraising & Campaigns Manager and our PR & Engagement Manager. You will profile our work by telling compelling and inspirational stories on our digital and print platforms.
You will also be responsible for promoting and developing our campaigns, support services and other initiatives through the on-going creation, evaluation, and development of high-quality communications. These will be suitable for our social media platforms, print and website.
Beyond this, a key responsibility of the role is to inspire and engage the stoma community to become Colostomy UK's volunteers, champions, fundraisers, campaigners, and donors of both today and tomorrow. This involves closely working with and supporting our Fundraising & Campaigns manager in the stewardship of our grassroots fundraisers and analysing opportunities with trusts and foundations.
If you are interested in this role and want to receive a job pack please email the recruiting manager Giovanni,  giovanni.cinque@colostomyuk.org
Finance & Operations Manager – Up to 40K – Permanent – Full time
We are looking for someone to head up our Finance and Operations for our charity. This is will be a demanding and wide ranging role with a great mix of operations ( support services, IT, database, recruitment ), system improvements and financial management. You will work closely with the CEO, Finance Trustee and Management Committee. You will be responsible for the overall financial management of the organisation and will need to be a qualified or part qualified Accountant.
In our opinion the work our charity does is very rewarding. As Operations Manager you will oversee the day-to-day operations of the office and its support services. Managing a small team who make a remarkable difference to the lives of people living with a stoma.
If you are interested in this role and want to receive a job pack please email the recruiting manager Libby, libby.herbert@colostomyuk.org
Support & Finance Coordinator – £18,000 – £20,000 (pro rata ) Permanent – 2.5 days per week ( Wednesday ( half day am ) Full days – Thursday and Friday )
This role is key to the smooth running of Colostomy UK's small, but busy, Reading office and our Support Services. You will be involved in supporting ostomates, when they call our helpline, as well as speaking with our volunteers and healthcare professionals we work with. You will receive training to do this, but need to be a confident communicator, who is happy dealing with people of all ages and backgrounds.
On a day-to-day basis you will undertake a range of administrative duties including everything from the post, to writing letters to our supporters and keeping tabs on our stock levels of support literature and stationery. You will also be responsible for inputting new records and updating existing records on our Salesforce database, using the latter to run reports and extract a variety of data. You must also be proficient in using common office software (MS Word, Excel and Outlook).
In addition to the above, you will be assisting our Finance & Operations Manager. This involves everything from paying invoices, managing petty cash, managing our annual raffle,  handling incoming cheques and cash, and preparing the banking, to organising mailings.
If you are interested in this role and want to receive a job pack please email the recruiting manager Libby, libby.herbert@colostomyuk.org