02 September, 2019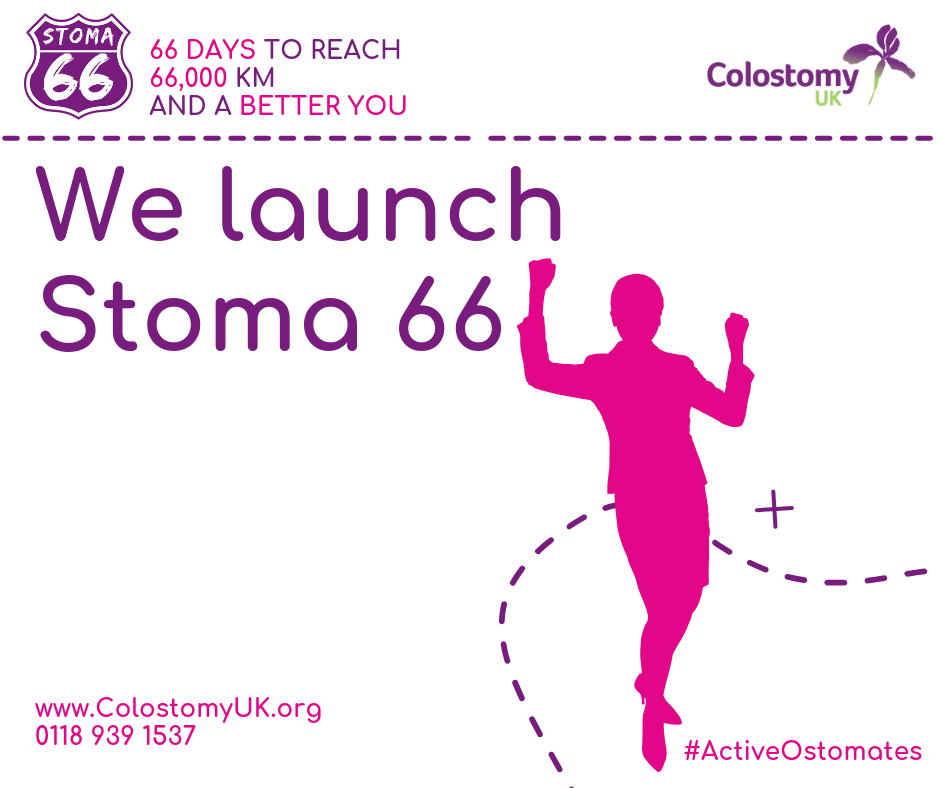 Introducing Stoma 66!
Last year our 50K Challenge encouraged people with a stoma, their friends, family members and healthcare professionals to get fit, along the way smashing our target of 50,000 Kilometres and demonstrating that having a stoma need not be a barrier to achieving  anything. It ran from April to October and to say we were blown away by the results is an understatement. 356 of you helped us rocket through the 50K barrier. Together we reached a staggering 69,739 Kilometres.
One of the great benefits of the challenge was the number of participants who stayed active after it had finished. Research shows that on average it takes 66 days to form a lasting habit. That means if we can get you active for 66 days then there's a good chance you'll carry on too! So this year our challenge is focused on getting you active and keeping you active! That's why we've called it: Stoma 66! And as a little incentive we'd like you to help us reach an even bigger target this year of 66,000 kilometres.