24 September, 2019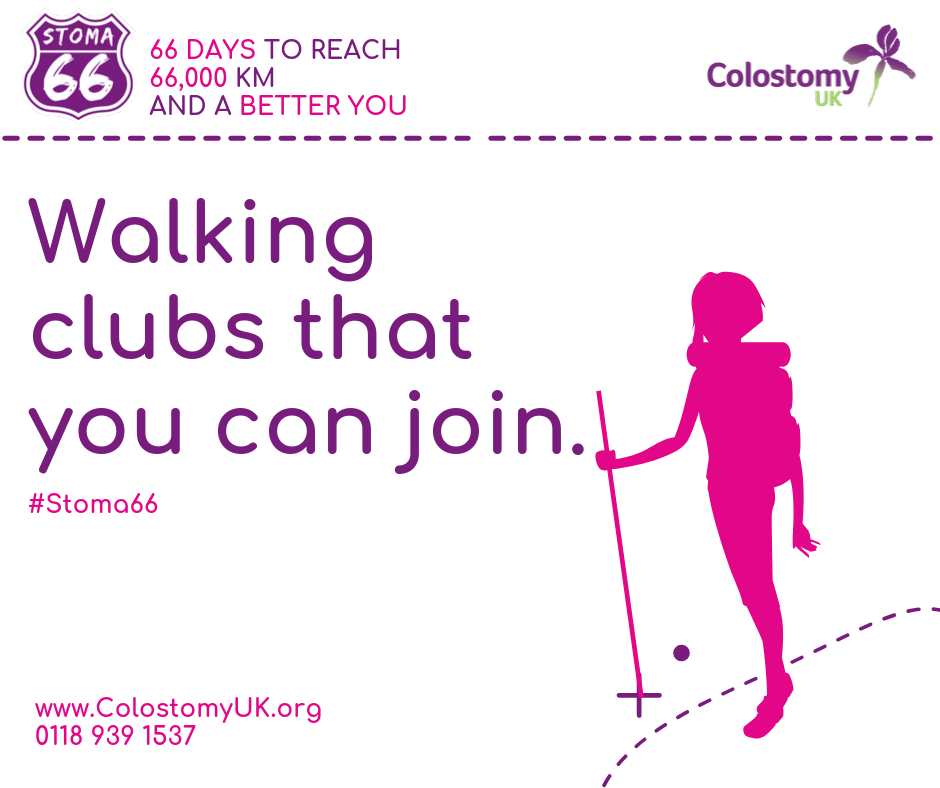 Walking is a great way to exercise and build up your kilometres for stoma 66 as it can be as gentle or as brisk as you like. After surgery, walking will get your system moving and can help your recovery.
When you're fully recovered, walking longer distances and walking more briskly is a great way to stay fit.
The NHS have recently launched a new 'Active 10' initiative
which encourages people to take a 10–minute walk every day. It is supported by a free to download smartphone app. You could also consider joining a rambling group or a walking for health programme.
You can still sign up for Stoma 66. For more details just click here
For more information on Active 10 visit:
www.nhs.uk/oneyou/active10/
For more information on The Ramblers visit:
www.ramblers.org.uk or call 020 7339 8500
To find your nearest Walking for Health activity visit:
www.walkingforhealth.org.uk or call 020 7339 8541