20 September, 2020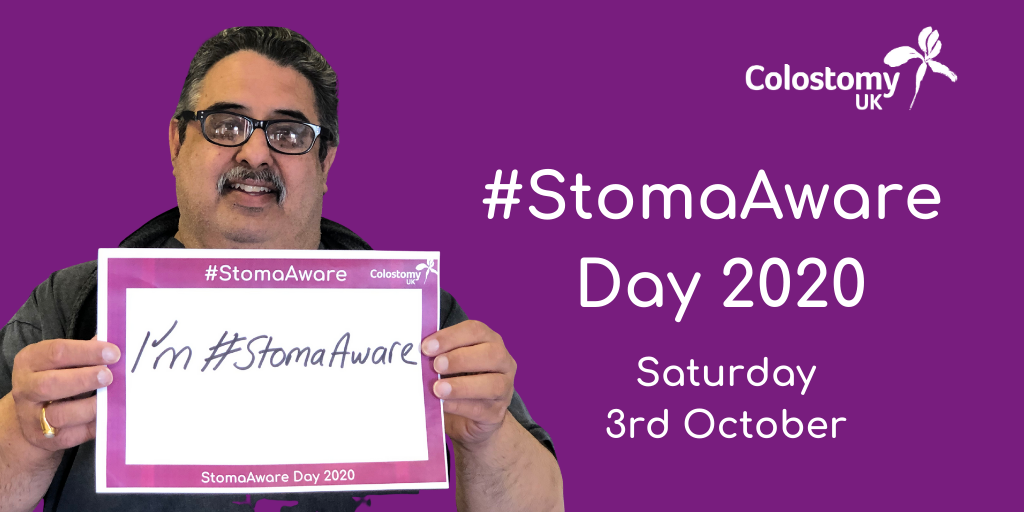 The first Saturday in October is traditionally Ostomy Day: A worldwide celebration of life with a stoma and a chance to raise awareness.
At Colostomy UK we are looking forward to supporting the day, and this year we're using it as the opportunity to launch our brand new #StomaAware campaign.
To find out how you can Get Involved this Saturday visit our #StomaAware page here
For us being #StomaAware is something that we shout about for 365 days of the year and we believe that as a community we should ALL be shouting louder every day.
Next year we'll be sharing with you our commitment to creating a more #StomaAware United Kingdom. October 3rd 2020 is just the start for us.