01 September, 2019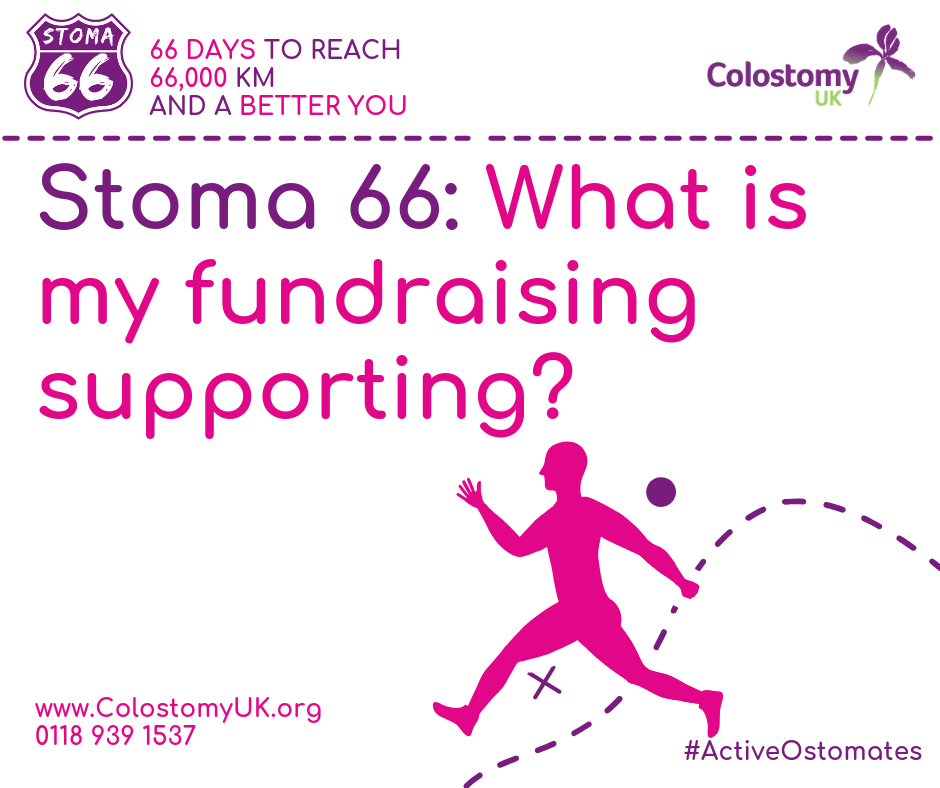 We want to encourage people who have had stoma surgery, as well as their friends, family and carers to get active for 66 days and help achieve a combined target of 66,000km.
All the money raised through the Stoma 66 challenge will go towards funding our Active Ostomates project. Since its start in 2016 we have delivered over 150 free chair yoga, archery, swimming and art sessions to more than 3,000 ostomates across the UK.

Archery
Archery requires precision, control, focus and determination. It's about mind as well as body.  We provide a variety of bows which means that you don't need to worry about straining your back or arm when drawing the bowstring. Archery has proved a popular activity for support groups and is something that can be done indoors as well as outside.

Chair Yoga
Our most popular activity so far is Chair Yoga. No matter how old or young you are, chair yoga can help strengthen your core, strengthen your muscles and is a relaxing activity. Our yoga instructors are fully DBS checked and go at a steady pace with no difficult poses. We receive a lot of feedback from people saying that they did not think they would enjoy Chair Yoga but were pleasantly surprised.

Creative Minds Art Sessions
Our art sessions are there to stimulate the mind as well as the body, and have a bit of fun as well. We provide all of the art supplies and aprons so there's nothing to stop people from getting involved. The sessions are delivered by our partners and friends, Creative Minds and we are looking to develop these sessions further so as to focus more on the therapy aspect.

Swimming
Swimming is one area in which a number of ostomates face anxiety. We book out the whole pool and changing rooms for ostomates and family members only, thus guaranteeing privacy and a comfortable & relaxed atmosphere. There is no set activity and these sessions are simply a chance to get comfortable in the water.
We hope that by allowing ostomates to try these in a supportive environment and with people they are comfortable with, many people will build enough confidence to participate in similar activities in the wider community. We also acknowledge that some individuals and groups would prefer regular sessions together, and we work with individual support groups to offer a programme that bests suits their needs.
We have already delivered over 150 sessions to around 3000 ostomates, and every penny raised through our Stoma 66 campaign will go towards funding more sessions and growing this project.