06 October, 2019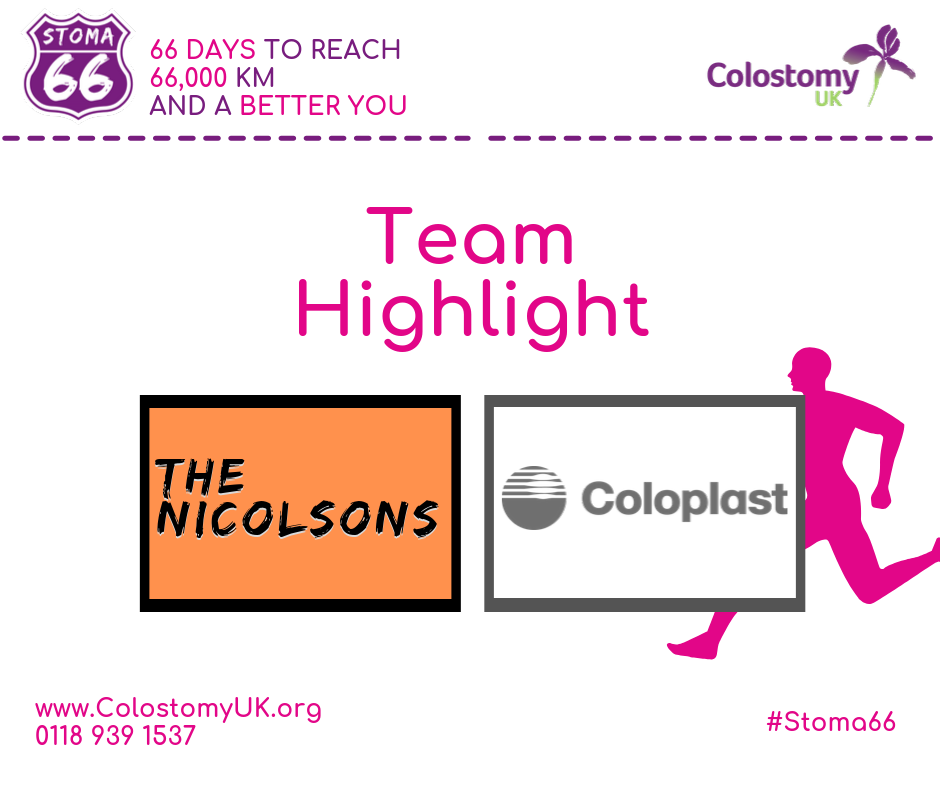 In this week's team highlight we wanted to thank two very different teams for signing up!

Team Coloplast
Coloplast is one of the world's leading manufacturers of stoma care products. As a company they have really embraced what the Stoma 66 challenge is all about and we have had over 100 members of their staff sign up. It's fantastic to see such a prominent stoma care company getting involved and we hope that staff and customers will see a benefit from incorporating exercise into their everyday.
The Nicolsons
This team was set up by a husband and wife. Ruairidh suffered from ulcerative colitis for 4 years. "This severely affected his quality of life, we couldn't even go for a walk as we didn't know when he would need the toilet. Since having his colostomy bag fitted in June he has come on leaps and bounds." They wanted to start a team with their family to raise awareness of what stoma surgery is, and show that for many people suffering from Crohn's and colitis, it may mean a better quality of life.
You can find out more about the different teams taking part by: clicking here