09 July, 2019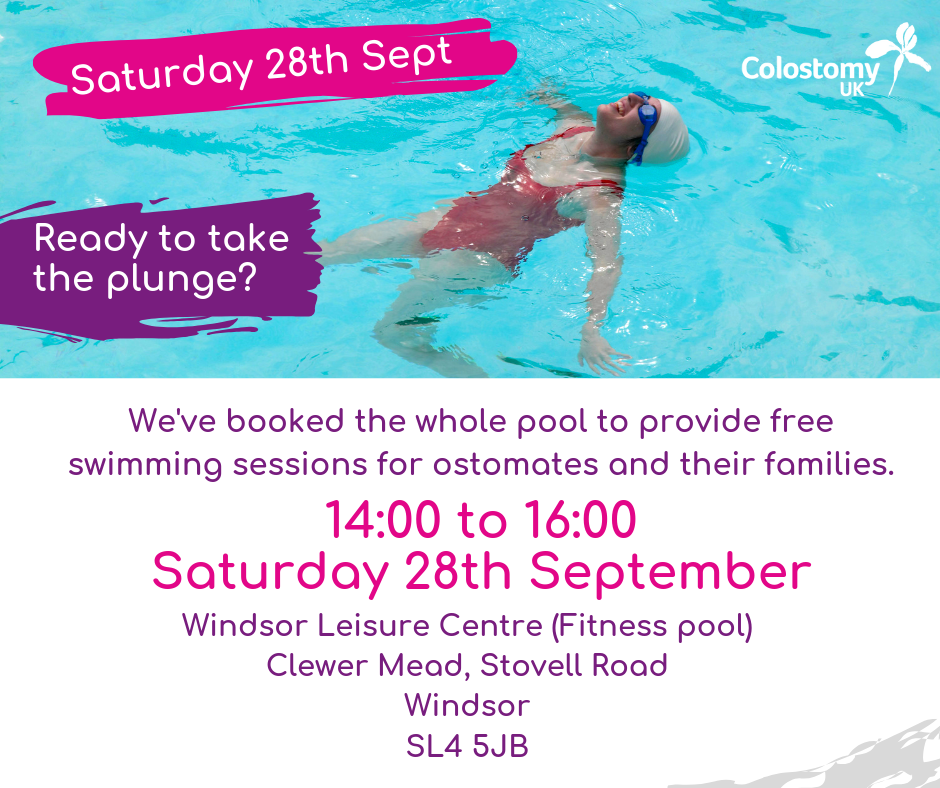 Colostomy UK are pleased to announce that our next Active Ostomates™ swim will take place on Saturday 28th September at Windsor Leisure Centre, Berkshire.
We're also excited that the event will be hosted in partnership with two local support groups, WAMS (Windsor, Ascot, Maidenhead, Slough) stoma support, and EBOC (East Berkshire Ostomy Club).
Representatives from all three organisations will be in attendance on the day so as well as enjoying some time in the pool you can also find out more about the support on offer both Nationally and in Berkshire.
The session runs from 2pm to 4pm and the full address is
Windsor Leisure Centre (Fitness pool), Clewer Mead, Stovell Road, Windsor, SL4 5JB
If you'd like to sign up for our Windsor swim please email info@colostomyuk.org or call 0118 939 1537.
You can find out more about our Active Ostomates™ project here