15 July, 2019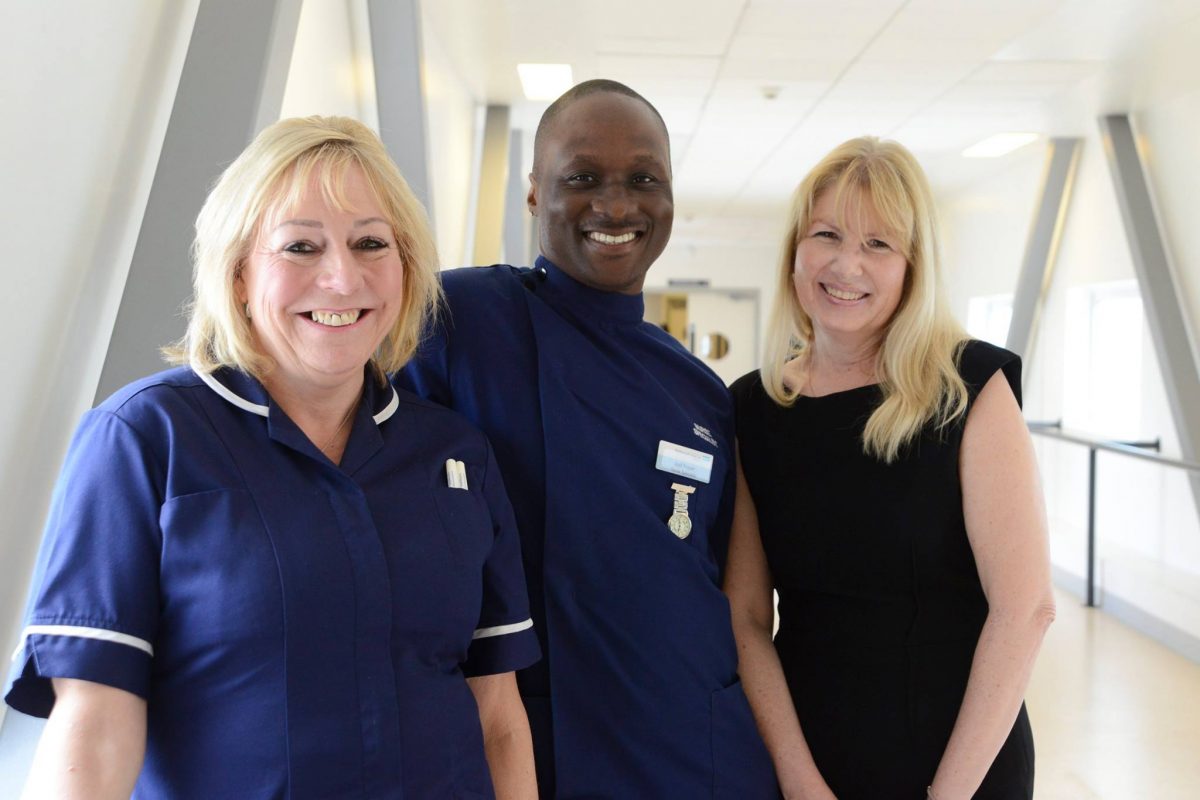 Queen Alexandra Hospital Portsmouth have been awarded the 2019 Colostomy UK Purple Iris award.
The award which has been running biennially since 2013, is voted for by patients and recognises outstanding stoma care in community and clinical settings.
The winners were announced at our recent Big Open Day in Telford, and Jackie McPhail from ASCN (Association of Stoma Care Nurses) received the award on behalf of the team at Queen Alexandra.
2019 saw a record number of nominations so for the first time we also announced two runners up, North Hampshire Hospital (Basingstoke), and  Monklands in Airdrie.
Colostomy UK Purple Iris Award winners
2013 St Mary's Hospital, Isle of Wight
2015 Maidstone Hospital
2017 King George Ilford
2019 Queen Alexandra Portsmouth