03 January, 2019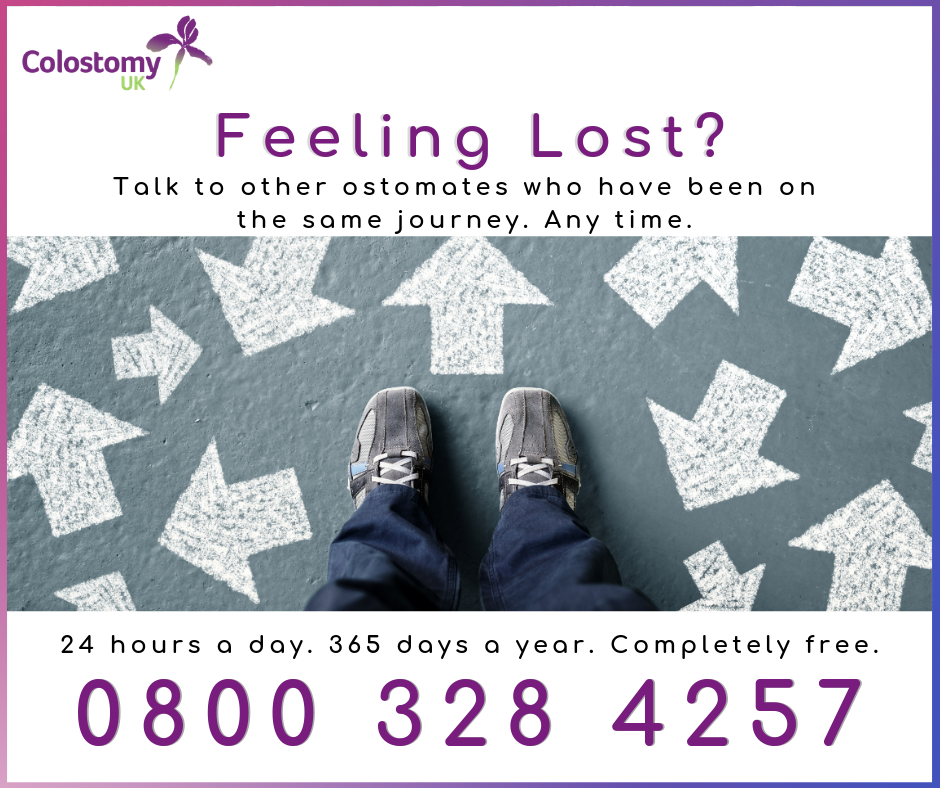 At Colostomy UK we are very proud of the fact that we are able to offer 24 hour support, every single day of the year. It is thanks to the tireless efforts of our volunteers that we were able to take 3229 calls last year!
With them in mind can we please ask you to think about whether you need the helpline, medical advice or admin support. If it's non-urgent and you can't call during the day, it might me more appropriate to leave a voicemail message on the admin number instead.
We can then ensure our helpline is available for those that need immediate support.
Helpline 0800 328 4257
Our helpline is manned by the team in the office during the day and after office hours by volunteers. It is there to offer emotional support, experience based advice and guidance.
We are very lucky to have an amazing pool of volunteers and one great thing about the helpline is that if you have a specific question we can often arrange a follow up call with someone who has first-hand experience in that area.
Medical Issues
Our team can offer experience based advice however we are not healthcare professionals. By all means you can talk through your concern with us however talking to your stoma care nurse, GP or consultant might be your best option.
Admin Line 0118 939 1537
Our admin line will get you through to our friendly team. This is the number to call if you need to change your Tidings subscription, would like a travel certificate, RADAR key etc…. This phone number is for anything non-urgent. If it's out of office hours, please just leave us a message and we'll phone you back.