10 December, 2018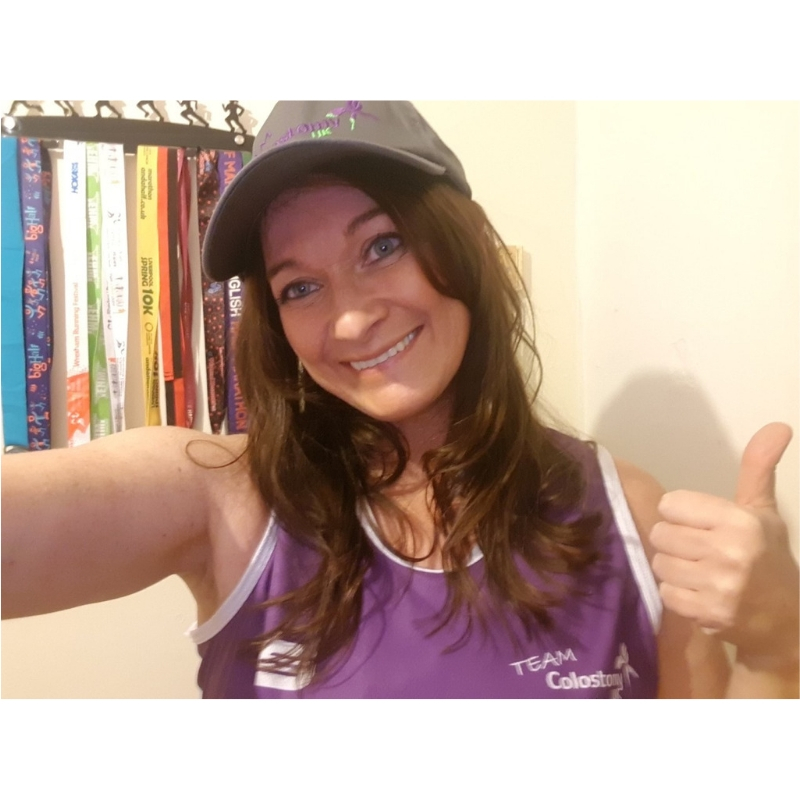 My name is Emma. I'm 43 years old and have two grown-up children. I was diagnosed with Crohn's disease when I was 26, soon after the birth of my second child.
Since then, I've had a great many trips to the theatre… and that's not to see shows! I reckon the current total to be around 19. These have included: a subtotal colectomy for the removal of abscesses; closure of hernia; many colonoscopies. Ongoing problems with adhesions and fistulas make me a complex case.
I took up running three years ago.  I did this not just because I wanted to show Crohn's who was boss, but also because in the past I have suffered from PTSD. Exercise is so good for the mind; its allowed me to heal and grow. Since then I have taken on many challenges running 5k, 10k and half marathons. I am extremely resilient, and this is my major strength. I have pushed myself regardless of the disease I am living with so I can get to the finish lines and to complete other challenges such as mountain walks.
I've been busy in other ways too. I completed a BA in Social Policy and Childhood & Youth.  I have travelled to Palestine with Liverpool Hope University students to stay with families and attend many peace talk and history meetings.
I had stoma surgery on the 10th October 2018.  This has been the best thing ever. Now I can go and live my dreams and make them come true.  I have planned and booked the Wrexham Half Marathon in March, Liverpool Rock and Roll marathon in May and The Race to the Stones 100k weekend challenge in July. I have also booked to walk to Mount Everest Basecamp in 2020.  This is the dream I am looking forward to most.  I am so grateful to the NHS and Mr Soop from Salford Royal Hospital for allowing me to live a better life.
Obviously after my stoma surgery I had to stop running for a while. But I have started again now and I completed my first park run with a colostomy this Saturday 8th December.
You can follow my journey every month through Colostomy UK Culminating in my trip to Everest in 2020.  I'm sharing my journey and progress in the  hope that my motivation and resilience will come through as I tell my story and inspire others to achieve their dreams too.