29 March, 2018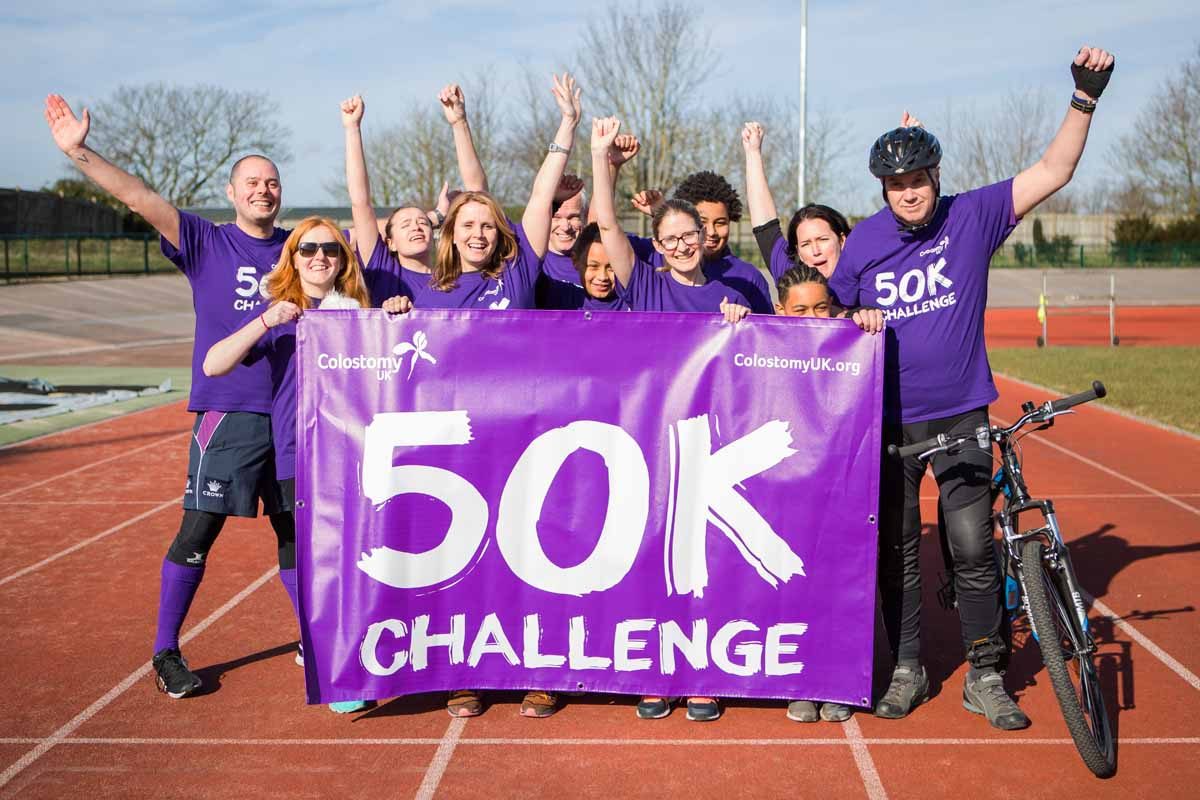 Get active, spread the word that people with stomas can do anything and raise funds to help us make a difference for people with a stoma in the UK.
Over a six-month period we want you to join in and to run, walk, climb, swim, cycle, skate, crawl or jog any number of km to help us reach our target of 50,000 kilometres. We are going to PROVE that having a stoma is not a barrier to being active!
You do not need to be a Linford Christie or Bradley Wiggins to take part. Even just taking a regular stroll around the park, or walking the dog can help us towards achieving our 50K target!
When you sign up to take part you will receive a free Colostomy UK 50K challenge t-shirt, a pedometer, to keep track of the metres you complete, and a fundraising pack. The pack is full of great ideas to inspire you to get active and clock up the km to support the challenge.
You can keep us updated of your progress each week by logging your completed km on our website and watching our tracker get closer to our goal. If you'd rather you can email or phone us with your progress and we'll update the tracker for you.
How you can get involved
We hope you are raring to go and ready to sign up the the challenge!
or if you'd rather you can email us on fundraising@colostomyuk.org or call us on 0118 939 1537.
Once you've got going with the challenge we'd love to hear how you are getting on. Tag us in your social media posts with #ActiveOstomates or send us your stories and photos so we can share your achievements and encourage others to take part.
Get out there, get active and good luck!!