20 August, 2019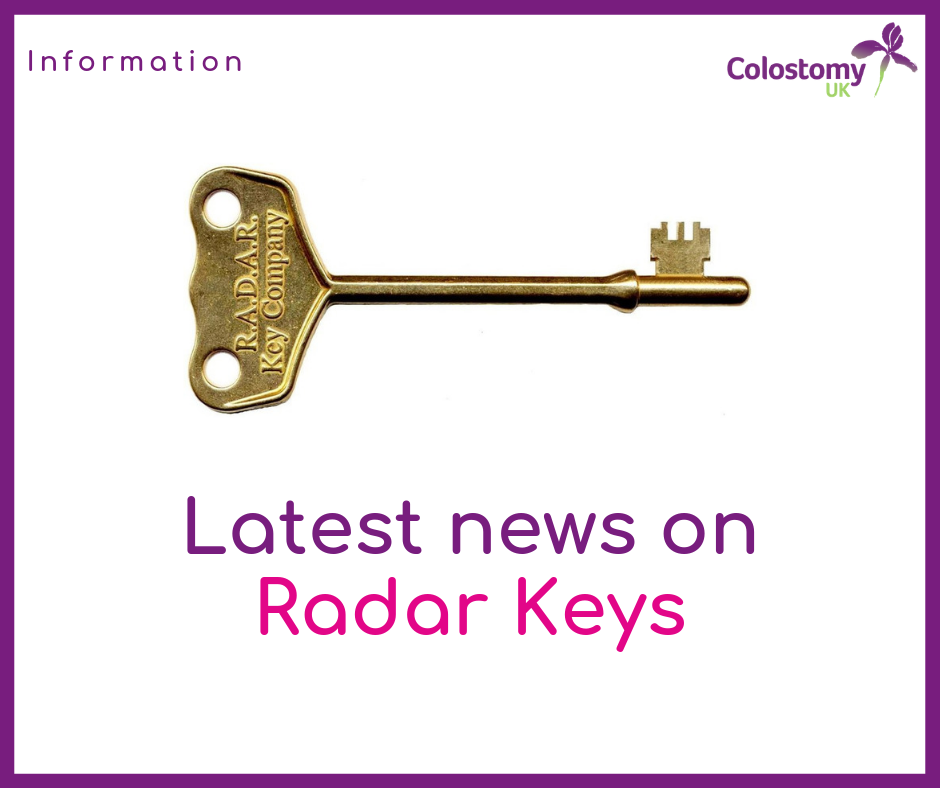 A RADAR key is part of The National Key Scheme (NKS) offers disabled people independent access to locked public toilets around the country. Over 400 local authorities use these keys, as well as many public, voluntary and commercial organisations.
Colostomy UK have had an increase in reports that many public toilets have had new locks fitted and often a system is in place where someone has to phone a number to obtain a code, before gaining access to a public toilet. There are also still some establishments using their own locks, so you may find in these cases that you still have to ask to use the toilet. Where possible it may be wise to plan ahead and a great resource is The Great British Public Toilet Map.
In terms of the RADAR key itself, you can obtain one from Colostomy UK at a cost of £3.50 inclusive of postage. To ensure that we comply with the National Key Scheme rules, we require you to complete a declaration form to confirm that you are eligible for a key prior to issue.
Similar keys are available on Amazon, but we would strongly advise not purchasing these following several reports that the keys are poor quality and snap/break in locks.
If you would like to know more, please phone: 0118 939 1537.
You can also order a RADAR key from our online shop:
https://colostomyuk.bigcartel.com/product/radar-key