09 July, 2019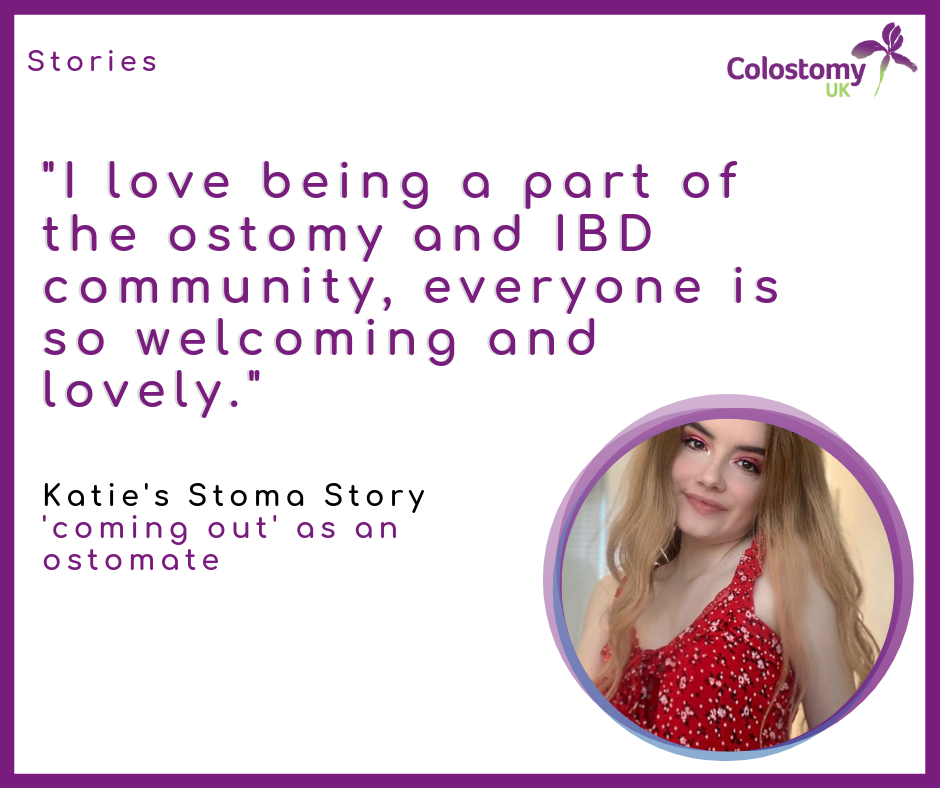 You may remember back in February 2019 we shared Katie's story. At 18 she was diagnosed with Ulcerative Colitis after being sent to A&E and had a stoma formed which she expected to be temporary. When I last spoke with Katie she was slowly building up her confidence, using an instagram account to share her story but not sharing her identity with the world.
What has changed since we last talked?
"At lot has changed since February to be honest. Unfortunately I've had a lot more flare ups, which has meant more hospital stays and many more conversations with healthcare professionals.
Also had a new diagnosis (florid haemorrhaging proctitis) which made me realise that I'll be spending a lot more time with my stoma than planned so I should learn to love and show it off more than I used to."
You had been sharing your journey through your instagram account, but you were tentative about showing your face/revealing your identity until recently. What was it that made you feel confident enough to do so now?
"I decided to show my face on my account for World IBD day to raise awareness. It was super scary but I'm glad I did it. I don't feel like I'm hiding the biggest part of me anymore and there's a massive weight off my shoulders. If my story just helps and supports even just one person then I'd be happy."
Do you think 'coming out' as an ostomate has changed people's perceptions of you?
"I think it has changed the way people see me. By sharing my story it's made me realise who my real friends are.  I love being a part of the ostomy and IBD community, everyone is so welcoming and lovely and I don't think I could have shared everything without the support from other people.
Life with my stoma today is good. I'm on new medications to try and help my flare but overall life is better with my bag and I would never go back to pre surgery me."