31 May, 2023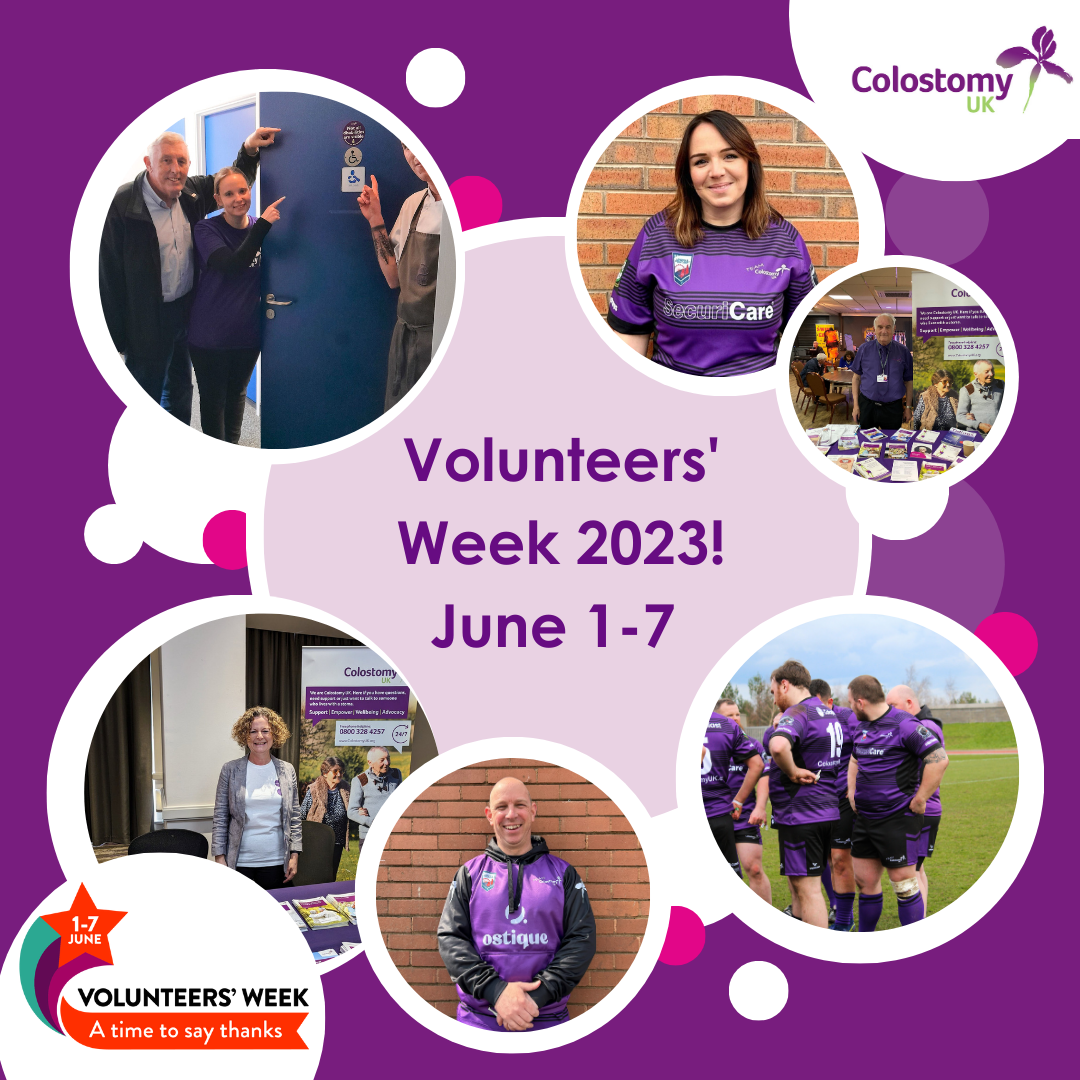 Volunteers' week from 1st to 7th June is an opportunity to celebrate the millions of volunteers around the UK who give their time and energy to support communities, organisations, charities, and individuals, every year.
At Colostomy UK, we are fortunate to have nearly 100 dedicated volunteers across the country, who support our core services, such as our 24-hour helpline, befriending service, national support groups, open days, private Facebook group. Tidings magazine, Rugby League team and so much more. Without their valuable contribution, we wouldn't be able to offer the scale of support for people before and after stoma surgery.
Last year we received over 5,000 calls to our helpline alone, of which more than 3,000 were answered by our wonderful volunteers such as Gillian Wyatt; offering practical advice and emotional support, 'I think volunteering in the type of role I do is important because you can truly empathise with someone who calls in. The people I have spoken to have expressed the view that it is comforting to talk to someone who understands their problems, rather than friends who might be willing but don't really know what it's like.
Support groups are also a key mechanism for Colostomy UK to reach out to ostomates within their local community and so we are reliant on individuals like Bobbie Minshull to provide that local service, 'I have been volunteering for Colostomy UK since 2011. I run a support group in my local town in Berwick upon Tweed. I feel it is important for us to give back by using our hard-earned experience to make things easier for those following us.'
Our volunteers also help manage our private Facebook page, which provides a safe environment for over 11,000 members to share their experiences.
Their input and advice on our support literature, also ensures our information is both accurate and relevant; last year alone, we distributed more than 27,000 booklets to ostomates, healthcare professionals and industry bodies.
We are indebted to volunteers, who also help write and edit articles in our quarterly Support Magazine Tidings, which has a distribution of 88,000 and is a much-valued resource for ostomates.
Thank you to all those who volunteer for Colostomy UK, we simply couldn't do it without you!
And if you would like to get involved in volunteering for us, please email: volunteer@colostomyuk.org we'd love to hear from you.