06 May, 2020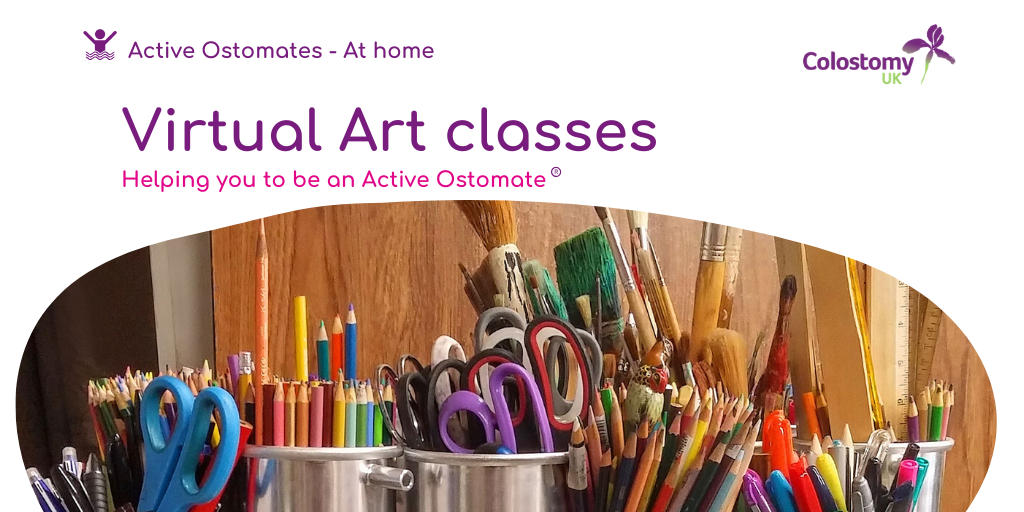 Helping you be an Active Ostomate
It's vital for our health, especially during lockdown to stay physically and mentally active.
With that in mind we're excited to announce the launch of our second 'Active Ostomates – At home' programme, our Virtual Art classes.
Starting on Thursday 14th May and running for four weeks these classes are aimed at people of all abilities, you don't need to be a Banksy or a Leonardo Da Vinci to take part!
The classes will guide you through simple observational drawing exercises using pencil or pen and A4 paper and you'll learn how to use line and tone. Our instructor Louise will use onscreen drawing warm-ups and demonstrations, helping you draw objects in your home.
You will also learn how to look carefully and develop your ability to draw lively and sensitive marks.  The sessions will go through basic skills needed to create an accurate drawing and develop your confidence so you will be able to continue enjoying drawing at home.
To find out more and register visit https://www.colostomyuk.org/active-ostomates/virtualart/
PLEASE NOTE CLASS SIZE IS LIMITED TO TEN PEOPLE.
In the coming weeks we'll also be launching further classes as part of our 'Active Ostomates: at home' programme including online chair yoga classes so keep an eye out for announcements.
We hope you are all managing to stay safe and well at home, please reach out to us if we can help. Our 24-hour freephone stoma helpline, email and website are the best ways to get in touch with us. You can also find support and information via our Private Facebook support group, Tidings support magazine, digital advice literature and Live Chat on our website.