31 October, 2018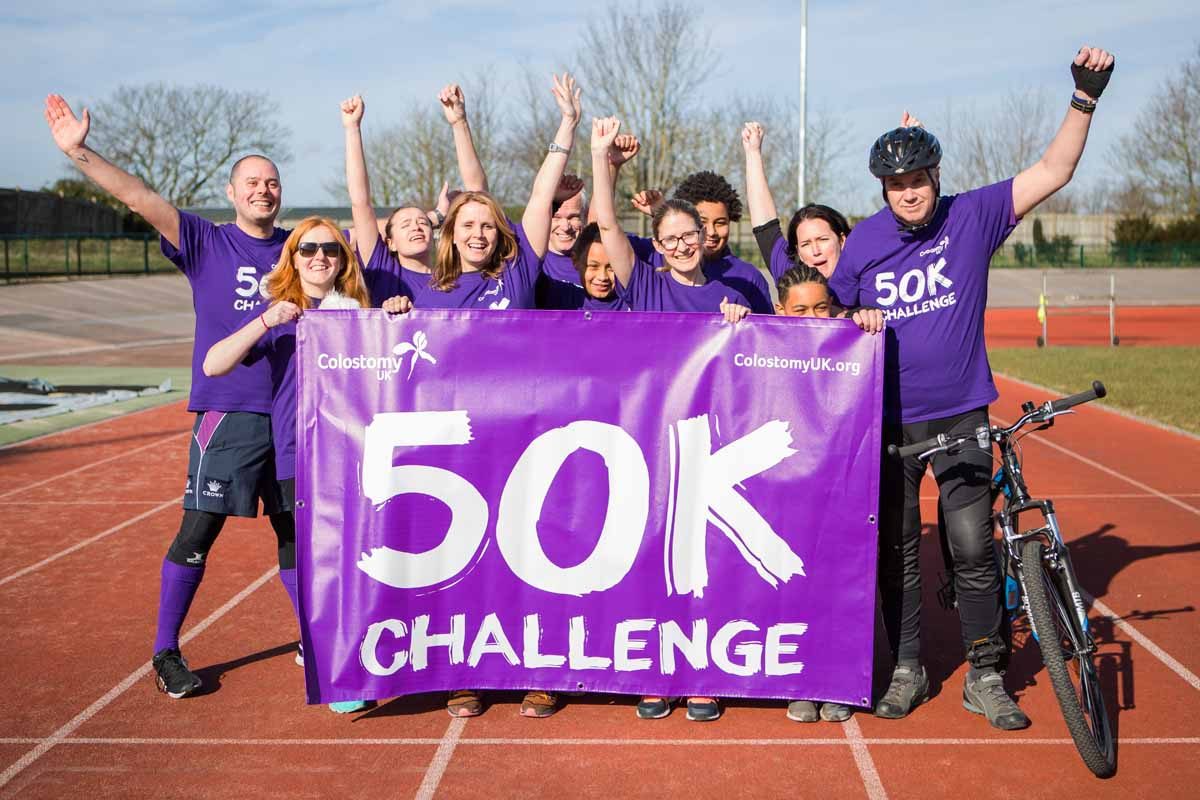 All good things come to an end!
That's it, it's all over. After six months the Colostomy UK 50K challenge has reached the finishing line.
All of us at Colostomy UK would like to say a massive THANK YOU to everyone who has taken part.
356 of you have achieved an amazing 69,739 Kilometers, and so far over £8,700 has been donated.
Every penny that you've raised will be invested in our Active Ostomates project encouraging more people to be active.
While it's great that our target has been smashed, and that we've raised a significant amount of funds, what we really hope is that by taking part in the 50K Challenge you have been inspired to continue to be active now that it's over.
If you need some inspiration why not take a look at our 'Sport & Fitness after stoma surgery' booklet which can be ordered free of charge by emailing us on info@colostomyuk.org or calling 0118 939 1537.
We'll be back with a new event next year as well so if you would like to be kept updated on what we have planned for 2019 just drop us an email at giovanni.cinque@colostomyuk.org