24 April, 2020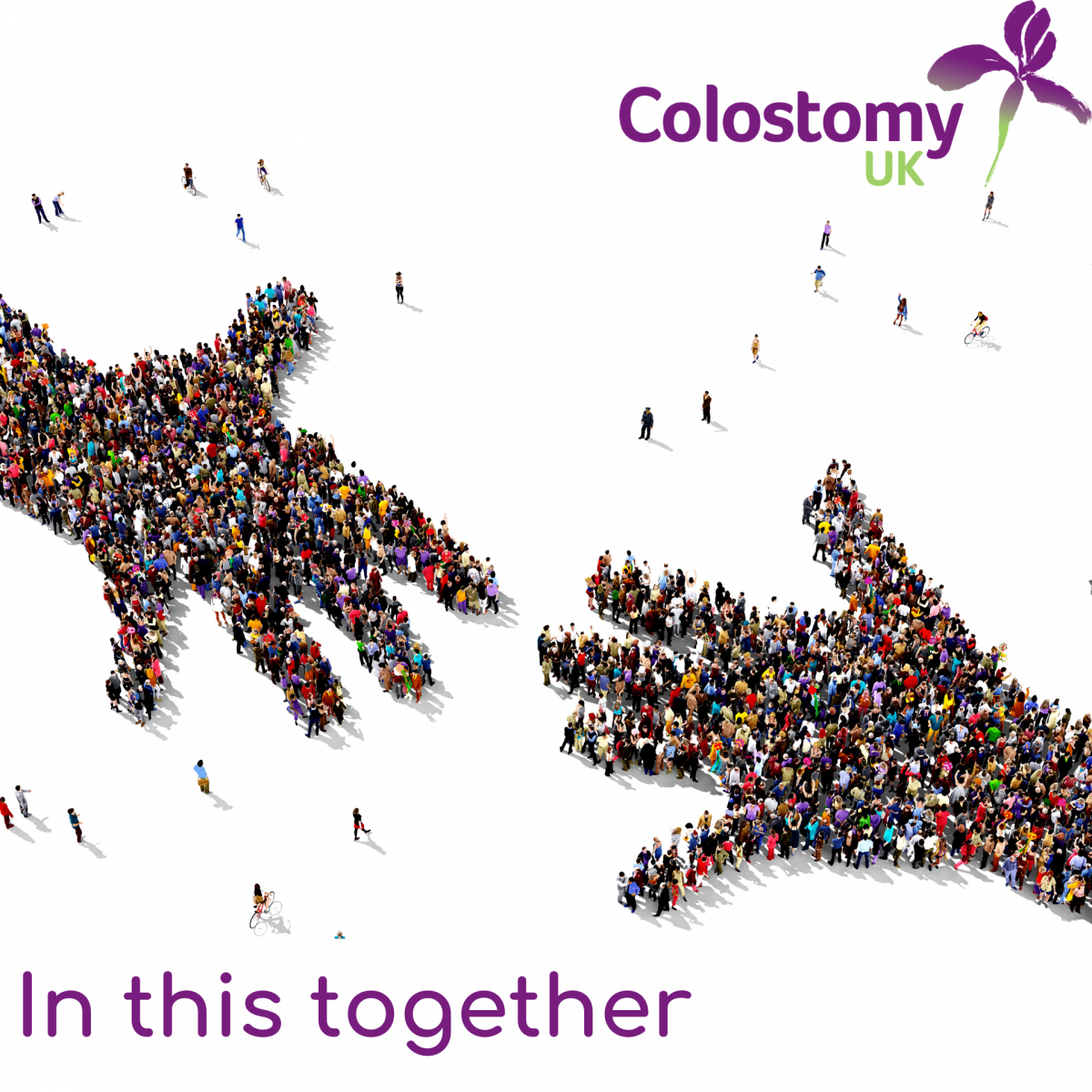 I  hope you and your families are safe and well. In these troubling times, I wanted to reassure you that you can still count on us. Everyone at Colostomy UK (office team and volunteers) are working hard to make sure that the services you depend on continue uninterrupted. As a charity, we are also finding new ways to deliver vital support, some of which are mentioned below.
We're here for you
Where can I get support?
Call our 24-hour stoma

helpline

free on 0800 328 4257. Our team offer experience-based stoma advice. They are also here if you just want a chat. We want to do all we can to combat loneliness during the lockdown, so don't hesitate to phone!
Here on our website,  you can:

Join us for a Live Chat.
Download our advice literature for free.
Download copies of Tidings, our award-winning support magazine.

Join our private Facebook support group and talk to others, share stoma hints and tips and support each other.
Get the latest updates and news by following us on Twitter, Facebook, LinkedIn and Instagram
We're in this together
As information on the coronavirus is ever changing, we are doing our best to keep our website up to date. This includes information directly relevant to people with stomas, such as concerns about prescriptions for stoma supplies. Click here to visit our dedicated Covid-19 page.
During lockdown it is vital for our wellbeing that we stay as physically and mentally active as possible:
Read about and sign up for the 2.6 Challenge.
How can you support Colostomy UK through this tough time?
Funds are needed now more than ever. We know times are challenging for everyone, but even the smallest donation will help us to keep supporting people with stomas.
Click here to donate by credit or debit card:
Click here to donate through the Colostomy UK Facebook page
To set up a bank standing order print and complete the form
Sign up to our Unity Lottery and be in with a chance to win up to £25,000 each week!
Donate quickly and securely by Text:
To donate £1, text ColUK001 to 70201
To donate £5, text ColUK001 to 70970
To donate £10, text ColUK001 to 70191
The amount you donate will be added to your mobile phone bill, or deducted from your pay as you go credit. For more information click here
For further options on how to support us through donations see our website: https://www.colostomyuk.org/how-to-donate/
Thank you for your continued support. Please keep in touch and stay safe and well.
Libby Herbert
General Manager