02 August, 2019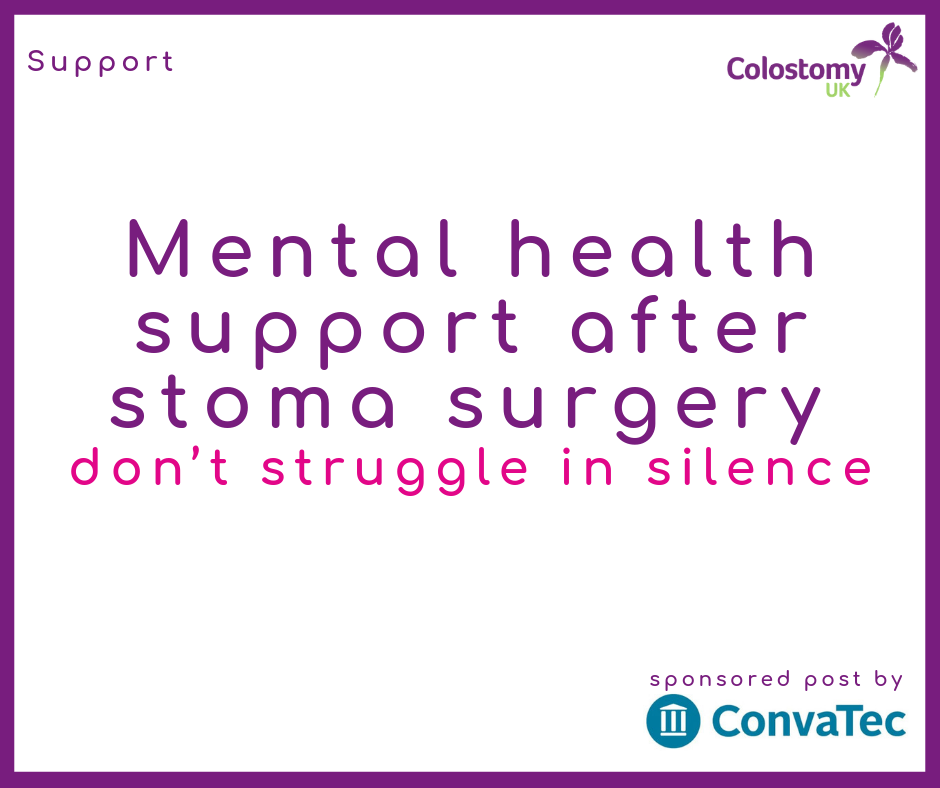 Sponsored post by Convatec
If you're living with a stoma then you'll know that it isn't always easy. There are lots of challenges that come with this major surgery, but most people with a stoma go on to lead a full life after surgery.
Many say they are thankful for their stoma because it has stopped their chronic pain and suffering. But for some it's not always that easy. You may find it a struggle to come to terms with life after stoma surgery. You may feel embarrassed to tell people about your stoma, afraid that people won't understand. You might feel like you can't do the things you did before because you don't feel confident. You may even be afraid of leaving the house altogether.
If you are experiencing these feelings, they can often be overcome with the right support. Having someone to talk and open up to can be one of the best ways to get used to living life with your stoma.
Whether you've had your stoma for just a few weeks or a few years, if you feel like you're struggling and need someone to speak to then help is just a phone call away with Amcare's stoma counselling service.
Deborah found it difficult to come to terms with everyday life after stoma surgery, suffering from daily leakages soreness and had completely lost trust in her products. She was in denial about her stoma and it even stopped her going out and living the life she wanted.
Deborah decided to reach out to an Amcare™ counsellor. Now 12 months on and she has been able to start to come to terms with her stoma and realise that she is not alone.
"I found my counsellor Lynne to be a great help in my being able to accept my stoma," Deborah said.
"Lynne has managed to help me to see that I am not the only person that suffers these problems. She is kind, calming, reassuring and definitely understanding. She has been a lifeline on the end of the phone.
"This service that has been provided for me has been such a massive help – I know a still have a way to go, but from where I was 12 months ago to finally asking for help 5 months later, I am so glad that I did."
How to access counselling
Wherever you are on your journey, from pre and post-surgery to living your stoma life, it's ok not to be ok.
You might be struggling to adjust, have low self-esteem or feeling anxious or depressed. Untreated, these feelings can sadly worsen over time. Simply talking to someone who knows exactly what you're going through can be a great help. Which is why, as an Amcare™ customer, you can access free, specialist stoma counselling service – the only free service of its kind in the UK:
6 x 60 mins free counselling sessions (more if needed)
No long waiting lists – appointments usually start in 10-14 days
Over the phone or video call
Experienced, compassionate, fully trained stoma Counsellors
Click here to find out more and request counselling support through Amcare™.


This post was paid for by Convatec, other stoma bag services and appliances are available. Colostomy UK are impartial and do not recommend one brand over another, always consult your stoma care nurse. We are not responsible for the accuracy/services of third parties.