01 June, 2023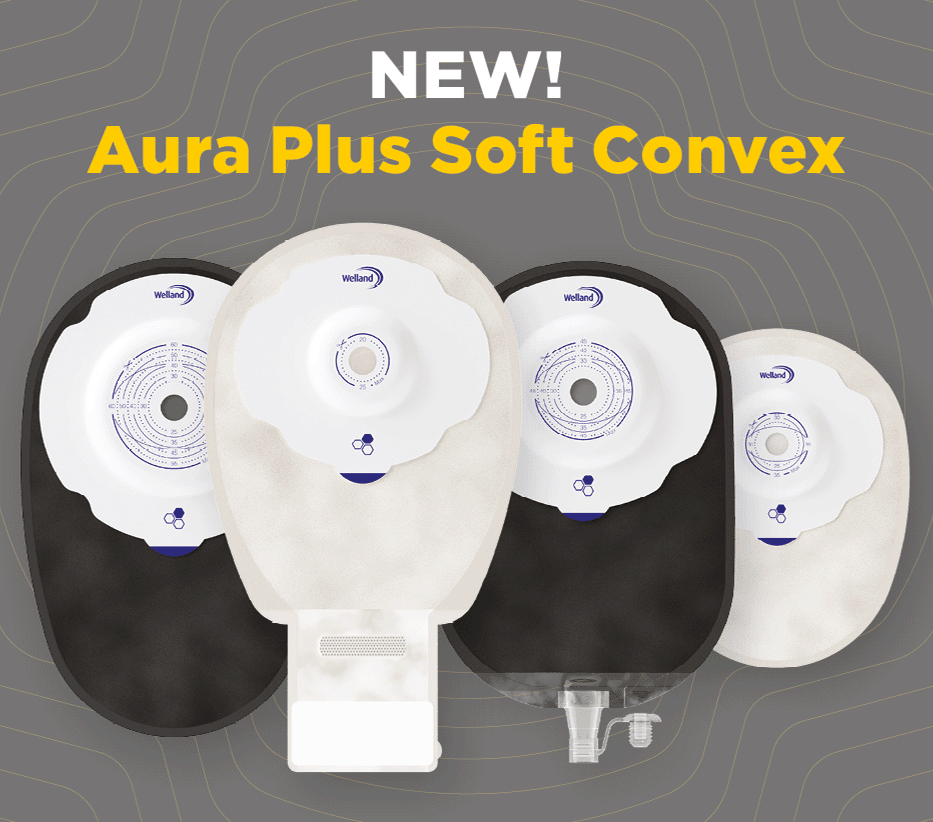 Sponsored article by CliniMed 
Aura Plus Soft Convex is the latest product in the Aura Plus range, designed for peace of mind with added security, comfort and skin-health.
The soft plus-shaped convexity provides support for those with flush, recessed or retracted stomas and those with challenging creases or skin folds. Aura Plus offers a solution for your different stoma needs and is designed to provide a positive and stress-free pouch experience so you can focus on the things that matter most.
Added security
Designed to offer a secure and leak-free fit, the plus-shaped soft convex flange moves with your body and provides reliable adhesion to keep the pouch secure. With soft and conformable convexity, the flange offers gentle support whilst still letting you enjoy comfort throughout the day.
Added comfort
The skin-friendly hydrocolloid contains medical grade Manuka honey, which may help to promote healthy skin around the stoma. The flange is made from all natural ingredients and is designed to be kind to skin, promoting a healthy and comfortable skin environment.
Added confidence
Available in a range of colours, pouch sizes and plateau sizes, there's plenty of choice for the optimal fit and style which will give you the confidence to enjoy the things that matter most. You can view the full ordering information on the CliniMed website here.
Watch the below videos to find out how Elizabeth, Peter & Lorraine found the new Aura Plus Soft Convex.
After experiencing frequent leaks and struggling to maintain a secure seal around a parastomal hernia with a different convex stoma pouch, Elizabeth tried Aura Plus Soft Convex and saw a huge improvement in her stoma care routine.
Both Peter and Lorraine have a stoma and use convex stoma pouches. After having problems with leaks and sore skin with other pouches, both Peter and Lorraine tried Aura Plus Soft Convex which helped them to overcome some of their problems as they describe in this short video.
Aura Plus Soft Convex is available now.
Order your free sample on the CliniMed website.