04 June, 2020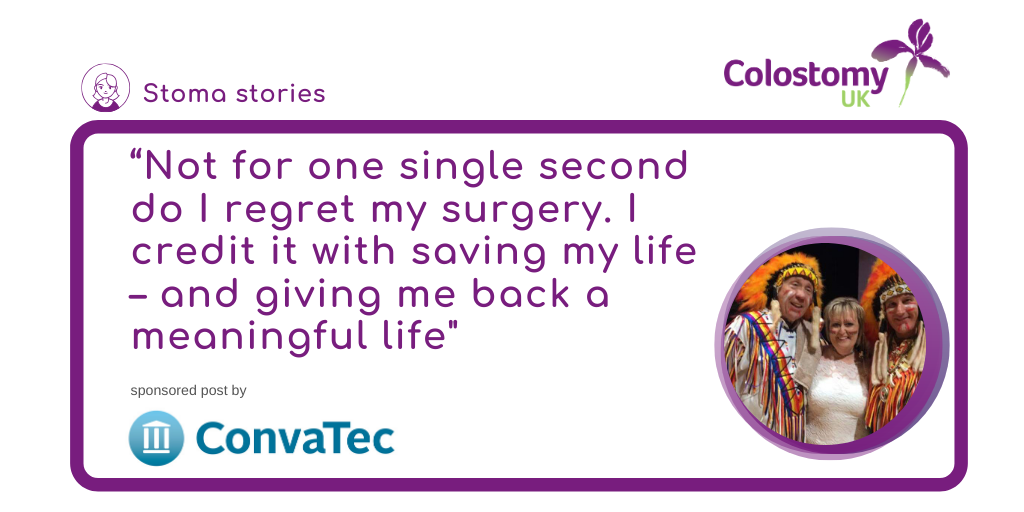 My stoma story by Tiger Gregg.
In this ConvaTec sponsored post Tiger tells us her stoma story.
 For the first 31 years of my life, I was living a 'normal' life. Working, going out, travelling, playing music and, though I didn't give it any thought at the time, going to the toilet once a day.
 2016 A year I'll never forget.
Leonardo DiCaprio finally won an Oscar for his amazing role in The Revenant. Donald Trump became US President. Britain voted to leave the European Union. The Queen turned 90. And in September, at the age of 31, I was diagnosed with Ulcerative Colitis.
I'd been struggling with my health for a few months. Unexplained fatigue, weight loss, severe stomach pains, dizziness, urgent bowel movements – all the classic signs.
Of course, at the time like many people, I'd put it down to stress. Or too many late nights. Eating the wrong things. Anything to avoid actually getting it checked out. I tried simply going to bed earlier. Getting regular exercise. Eating more healthily. Relaxing. But if anything, the symptoms were getting worse.
In September, I finally went to the doctors. By this stage I was pretty anaemic and had noticed some blood in my stools.
When I got the diagnosis, I was actually quite relieved! This thing that had no name and was all in my head, suddenly had a very real medical name – Ulcerative Colitis.
From relief to pain.
While I was initially relieved to hear that this thing wasn't all in my head, it was the exact opposite to learn what it was doing to my body.
The diagnosis was the start of a painful three-year journey that was to have a devastating effect on my well being.
I had to give up my job. And, as it felt at the time, my whole life. I no longer had the confidence to go out, without fearing an accident. I got around it at first by simply inviting friends to my house, but I'd spend more time in the toilet than entertaining them.
I began needing blood transfusions (to date I've had 20!). Then began the iron transfusions. I started spending more and more time in hospital.
In my desperation, I was taking everything the doctors would prescribe me. Pentasa sachets and Infliximab worked for a while. But as with most medicines, Colitis soon finds a way to numb their effectiveness. It really is a cruel condition.
In the worst three years of my life, I ended up housebound, in constant pain from vomiting and seriously underweight from not eating. Little did I know, that things were about to get much worse.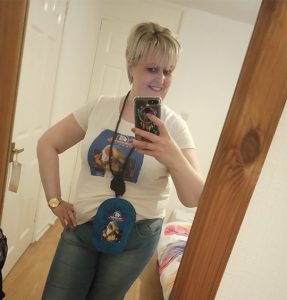 2019. Life-changing in so many ways.
It was in the summer of 2019 that things really came to a head. I was underweight and ill-equipped to deal with any kind of complication.
My Colitis had been wreaking havoc in my body, damaging my bowel to a much greater degree than anyone had imagined. I ended up in hospital in a bad way, requiring emergency surgery to carry out a sub-total colectomy and end ileostomy.
It was invasive surgery. A huge change to my body and a lot to get my head around.
As I recovered, I remember thinking to myself:
'I will wear a stoma bag for life'.
Then a moment of pure clarity:
'At last, I now have a life.'
My stoma saved my life. And gave me life.
Not for one single second do I regret my surgery. I credit it with saving my life – and giving me back a meaningful life.
I can now do all the things I love to do. Socialise, travel, exercise, play music – all the things I used to take for granted, I now appreciate all the more.
Having a stoma hasn't held me back or put me off doing what I love and having a stoma solution you can rely on like ConvaTec Soft Convex  really makes a huge difference.
The Soft Convex pouches  have helped me to feel so secure when I am wearing them, and to be honest, you wouldn't even know you were wearing a pouch as they are so discreet! They are so comfy too and offer great protection for my skin. They've given me the confidence to getting back to doing the things I love.

I had to give up playing guitar due to feeling too sick because of my IBD, but now after four years I am back to relearning guitar which is such an amazing feeling.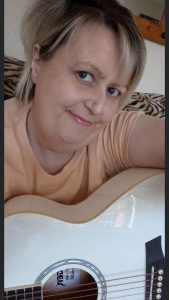 I've got so many people to thank, for helping me through the very darkest of times to the brightest years I have ahead.
To the amazing surgeons, doctors and stoma nurses, to my loving family and friends who were there for me 24/7, to The Indian Showband I love to follow, I say a massive THANK YOU. You are all incredible.
I also thank my Lord for getting me through everything in life. He is there for me 24/7. He will never leave me nor forsake me and I always bear in mind the Famous Footsteps poem.
To every other person fighting Colitis or struggling to adapt to a stoma life, I say stick with it. Believe that there is a better life for you too. Remember:
Never be embarrassed by your stoma
Let's end the stigma of stomas
You are not alone – there are millions of people like us willing to help us
There's a stoma bag for everyone – if you are struggling with leakage or irritation, keep trying new bags to find the one for you
You know you have the right bag when you forget you have a bag!
Let's raise awareness of Colitis and hope a breakthrough is found
I believe we're stronger when we're together. If you need advice, want to vent or just want a friendly chat with people who understand exactly what you're going through, please feel free to join my Facebook Support and Advice Chat Room for IBD Crohn's and Ulcerative Colitis here: https://www.facebook.com/TigerGregg1/
Take care
Tiger x
If you've been inspired by Tiger's story and would like us to pass a message on, simply email meplus@convatec.com or if you'd like to contribute your own stoma story, just get in touch the same way.