26 November, 2018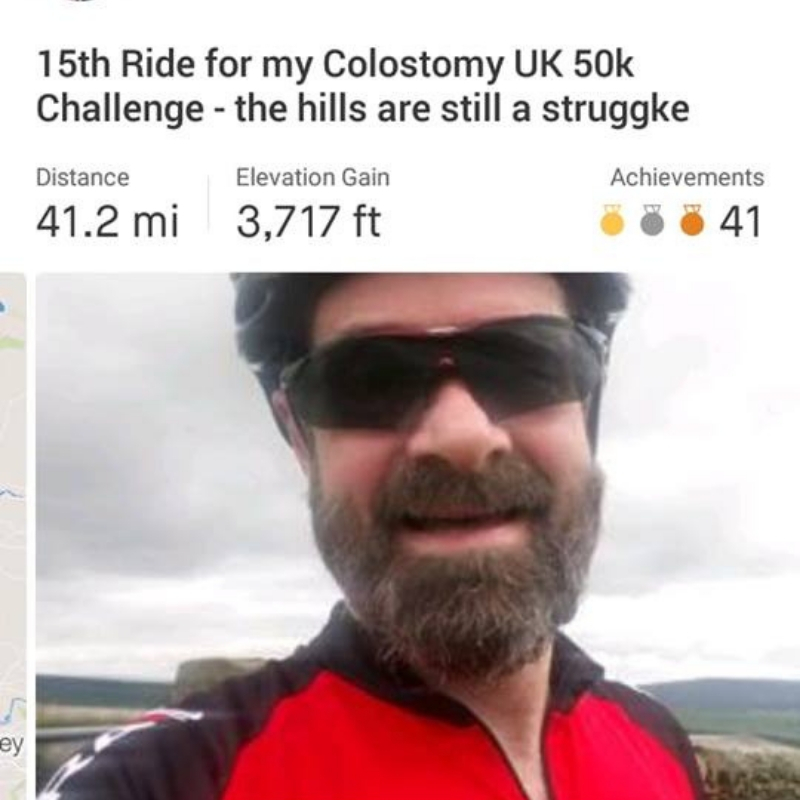 Tim Egerton took part in our recent 50K challenge and cycled his way to nearly 1500 kilometers. He tells us how having great employees made his return to work after surgery so much easier.
'In September 2017 I was invited for routine bowel screening by my local NHS Trust and without hesitation accepted the invitation. Sure enough the date for mid January this year came through and off I went not realising what awaited me. The screening process was straight forward and nothing I felt embarrassed about having lost a close friend to bowel cancer just 10 years ago.
After a week or so I was asked back to discuss the findings of my screening when I was made aware that a large polyp had been identified. Preparing me for the worst I was told it could be sinister. At this stage I was put on the cancer pathway with all the emotional turmoil it brings. Sharing the news with our Managing Director Mark Mashiter at Soyang Europe he was there from the ouset with support.
Late February I was admitted for bowel surgery to remove the large polyp and an given a stoma. Whilst I was in hospital Mark who was in China at our parent company, video phoned me and he and our CEO spoke to me to ask how I was doing. All through my surgery and recovery I could not have wished for a better or more understanding employer. The support I have been given has been second to none.
Now that I am back at work during our recent Sales Meeting you can probably imagine my happiness when Mark accepted my suggestion that Colostomy UK should be the beneficiaries of our Christmas charitable donation. Yet another demonstration of the generosity of my employer. I am very proud to work for Soyang Europe and now I am fit again getting back into my work routine nicely.'
Colostomy UK are really grateful for both their support of us as a charity and for the support they have shown Tim.