10 June, 2019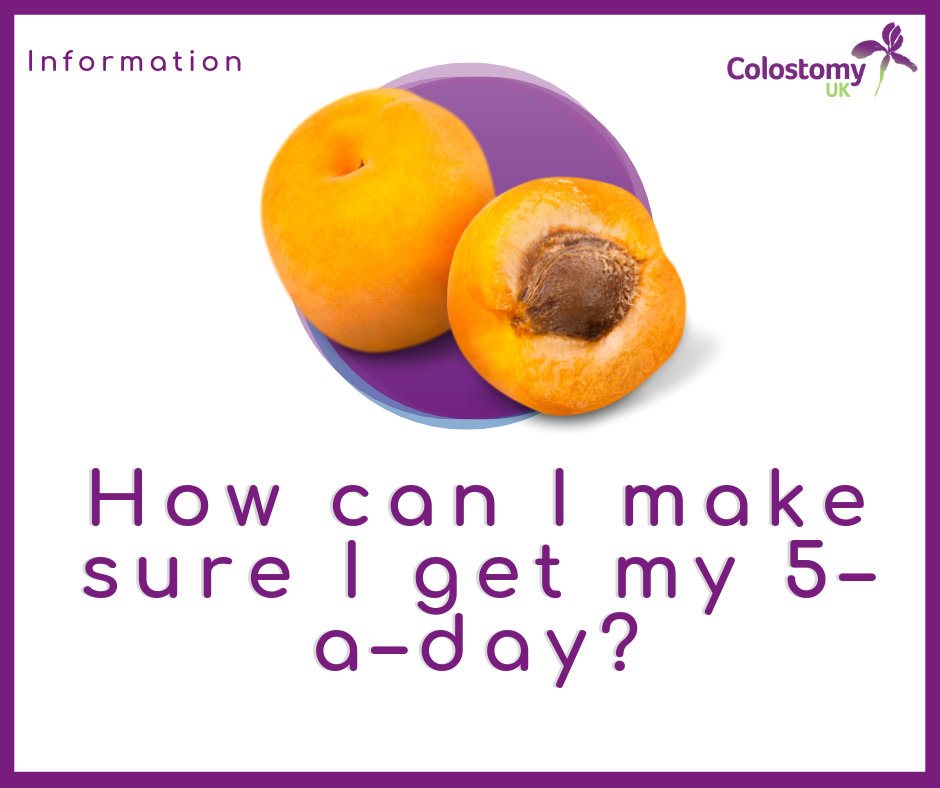 Many people with stomas find getting their recommended 5–a–day difficult, due to the high fibre content of fruit and vegetables.
If you have this problem, then the tips below may help you to increase your fruit and vegetable intake whilst avoiding undesirable side effects:
• Try peeling your fruit and vegetables to reduce the fibre content.
• Try fruit smoothies such as blended strawberry and banana with a little milk or yogurt.
• Cook your vegetables well and try steaming which helps vegetables to retain their water soluble vitamins.
• Choose fruit which is soft and ripe: nectarines, peaches, melons and mangoes, for example, are well tolerated by most people.
• Try vegetable juice for a nutritious vitamin boost.
• Root vegetables such as carrots, swedes, squash and parsnips are usually well tolerated and are delicious roasted, mashed or made into soups.
• Vegetable soups which have been blended and sieved are a low fibre option for people with stomas.If you feel that you cannot eat as many fruit and vegetables as you need, it is worth speaking to a health care professional about taking a good quality vitamin and mineral supplement.
For more information about healthy eating with a stoma check out our literature.