20 February, 2019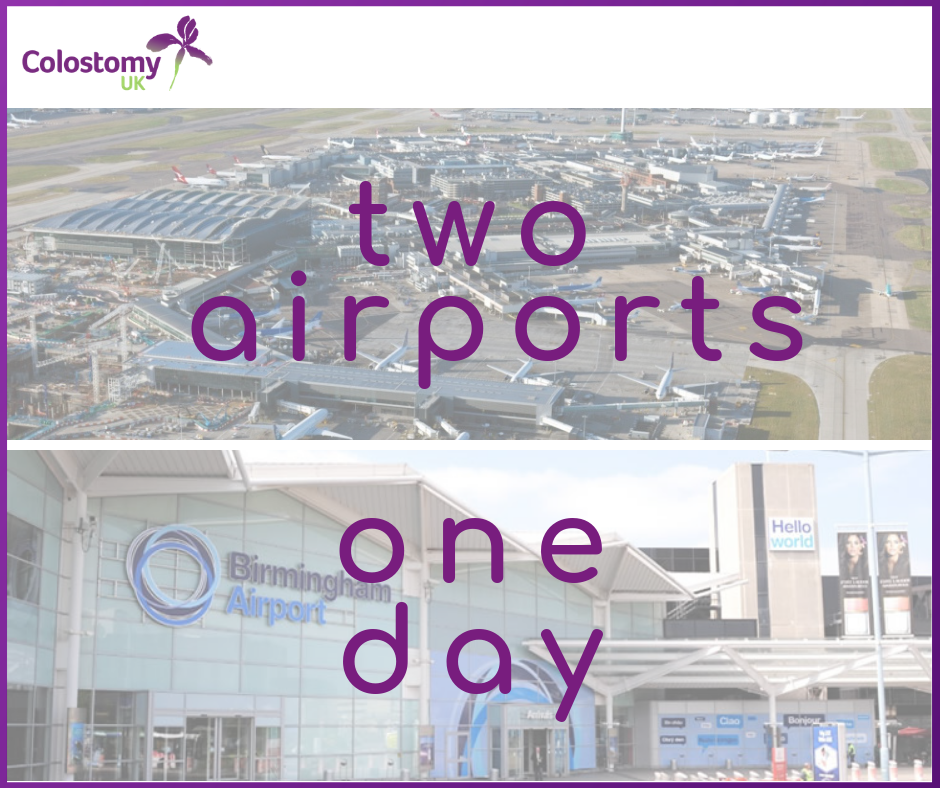 Airport security is a major source of anxiety for many ostomates and we have been leading the conversation with UK airports as to how to improve the experience.
Last Tuesday, Libby and Oliver attended two events for two airports…here is their insight into the progress and challenges in our pursuit of a stoma friendly society.
Heathrow Airport: Heathrow Accessibility Workshop
Oliver had this to say: "The session I attended was carried out by Revealing Reality, looking at the entire journey someone would undertake flying from Heathrow, and how it might be improved. I had recently flown from Heathrow so had some fresh thoughts in mind.
Often when I talk to people I find they have never heard of a stoma, and this was the case at this session. But I also learned about conditions I had never heard of too. The session involved a wide variety of different charities and groups and it was fascinating hearing their stories, experience and suggestions. It made me realise how we sometimes forget the sheer diversity of passengers that airports are trying to accommodate. Perhaps the most interesting thing was that despite the fact we all had specific things we wanted to raise we were all very much in agreement about one thing. At the core of improving the passenger journey for people with extra needs was one thing: customer service.
Small changes to the way that customer-facing staff deal with people could make the whole experience much more pleasant. One of the most shocking things raised by a number of different people was that they felt staff didn't believe them when they told them they had a hidden disability/additional need.
My main thought from the session was that with the sheer range of different passengers an airport must consider whilst at the same time still trying to meet KPIs,(Key Performance Indicators ) patience is needed in order to improve the airport experience for everyone. In the short term refreshed training around passenger interaction was a great place to start. "
Birmingham Airport: Consultative Committee Meeting
It was Libby's first time to this accessibility forum at Birmingham airport, her feedback was…
"It is only early days for this forum, but I felt there were some very positive conversations taking place. There was a good turn out with nine other charities involved and a good representation from the airport in terms of staff too.
A full terminal inspection had been previously carried out and we discussed the outputs, improvements and further innovation.
As well as discussing the wider issues, we also had an opportunity to talk through specific passenger feedback.
There was also a brief update from security staff on their disability awareness training."
We will bring you more updates as we continue our work with Airports.