10 September, 2021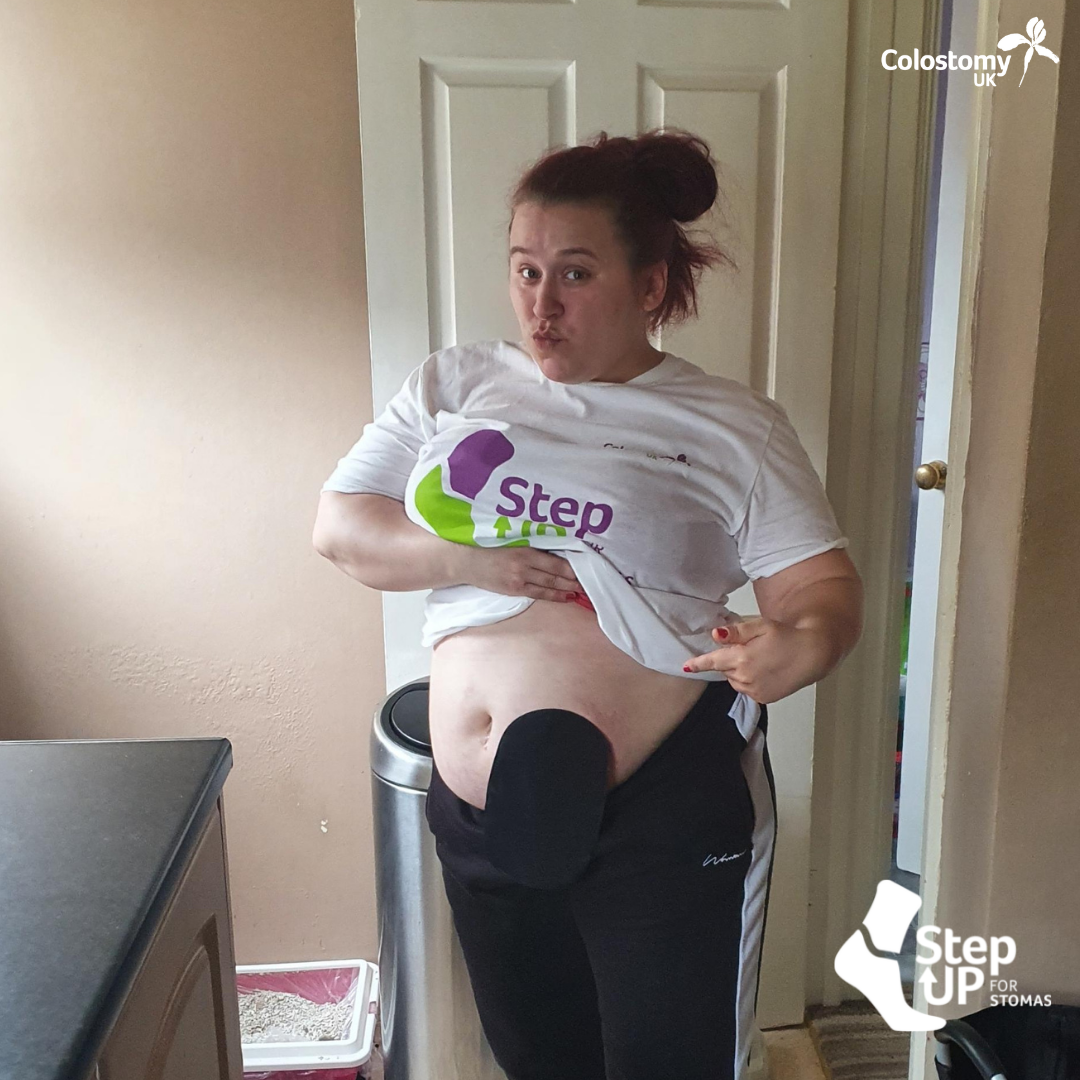 "Hi my name is Emma, I am 31 years old and I am doing the step up challenge for Colostomy UK because they helped me in my time of need.
I had sepsis in 2012, just after I finished university, I nearly died from the infection which I found out later to be what they call a horse shoe abscess due to an infected anal gland. I was in hospital for nearly 7 weeks.
I graduated University a month later and became a registered nurse, but struggled to return to  normal duties as I had severe pain, leakage and bleeding.
After six months of trying to find out what was wrong I was diagnosed with a fistula, and had a breakdown as I just couldn't cope with what was happening.
The pain, leakage, and bleeding remained so I referred myself to St Marks hospital, and they were brilliant. They tried everything to help.
I then started to research stomas, including the Colostomy UK website and made a conscious decision that if things didn't improve I would volunteer to have a stoma.
Eventually in 2019 I was told that my anal sphincter was not attached to my body and the only thing they could offer was conventional treatment or a stoma, I chose stoma surgery and had a loop colostomy in November of last year.
i can now walk without pain or bleeding and my life has a purpose. Previously I was contemplating suicide on a daily basis.
I do have a parastomal hernia which I manage with the support of Colostomy UK. The charity is life line for people, whether it's educating people about stomas, or the support they offer after surgery.
I would like to thank all the volunteers and people from Colostomy UK who have supported me over the years, without your dedication I wouldn't be where I am today. so thank you"
You can donate to Emma's Step Up For Stomas page here https://www.justgiving.com/fundraising/emma-hankin1