02 September, 2020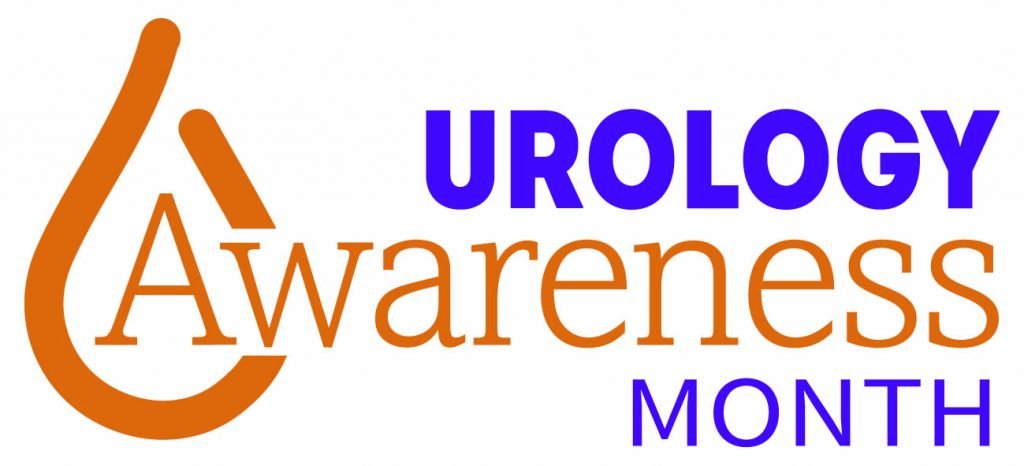 Bobbie shares her story of how she came to have both a urostomy and a colostomy. Now, after living abroad for many years, she is back in the UK and has become a volunteer for  what was then the Colostomy Association set up a local support group in Northumberland
(This story first featured in Tidings magazine, Issue 30 – Summer 2013)
It was in 1985 while I was living in Germany with my husband, who was
serving in the RAF, and our two girls that I was diagnosed with cervical
cancer. I was sent back to the UK for a hysterectomy. Unfortunately the cancer was at the edge of the removed part and so I had to have radiation
treatment. In those days it was not as refined as it is nowadays; it basically
fried my insides and I began to suffer from bladder incontinence.
A surgeon recommended a urostomy and this was formed in 1991.
Unfortunately the operation damaged my bowels and caused adhesions.
Over the years I had several operations, but the adhesions still
caused problems with pain in the abdomen. Then my brother in law
who is a pharmacist suggested I try an antispasmodic. When I asked my GP
he said, 'Oh that's a good idea'. And it was. I no longer had attacks every ten
days or so. Instead it would only be once or twice a year. Much better. It
made life much more bearable. However, I did suffer with bowel
incontinence. When we moved to Maastricht in The Netherlands I was sent to see yet another specialist. Three weeks later I spent the whole day in the hospital having five different tests. My husband was there as the Dutch encourage partners to attend too. I found some of the procedures upsetting but he supported me throughout. The surgeon said he felt I would be a
candidate for an artificial sphincter. He sent us away to research it. We felt the fact that the only surgeon doing this operation in The Netherlands was ten minutes from our house was fate. So we went for it.
The artificial sphincter involved an operation to insert a three piece
device. A cuff went around the anus. This was attached to a reservoir and a
pump. I then had to pump this to move silicon fluid from the cuff into
the reservoir, which opened the cuff and allowed the faeces to flow out. It
was a very uncomfortable operation but I recovered and life got better. The
artificial sphincter worked reasonably well, apart from when I had diarrhoea.
A couple of years later due to stenosis (a narrowing of the stoma) my urostomy had to be revised. The operation to create a new urostomy
went on twice as long as it should have done because of the adhesions.
It took me a long time to recover but I did. However, I suffered with chronic
diarrhoea and it got worse and worse. Finally it became intolerable and I was feeling at rock bottom. I went to my GP and asked for a colostomy. I just
couldn't bear living with the incontinence any more. I was going to
the toilet fifteen times a day and my anal skin was so sore I couldn't wipe it.
Despite being nervous of how long it would take me to recover from
another operation, I went to the operating table with hope that my life
would be better. When I woke up in the recovery room I felt incredibly alert
and phoned my husband. He asked why the op hadn't been done – it had
only been an hour since he left me to go down to theatre. 'It has,' I said. 'I
have a new stoma but no scar. Come and see me.' I could talk to my
husband and felt fine. I even had a sandwich for my tea! Two days later I
was home.
However, I started to get very tired. I went to see the hospital stoma nurse
and told her I had a lot of output and it was totally liquid. She said to use
thickening sachets in the bag. Then one day I felt terrible. I could hardly
think and my urostomy stopped working even though I knew I had
drunk a lot. My husband dragged me to the hospital. After numerous tests,
including a camera pill, they came to the conclusion that I only had 1.2
metres of small bowel left. I was not absorbing nutrients from food, which
was why I was so tired. They tried all sorts of things to help
me. Then I was referred to a specialist, newly arrived at the hospital. He saw
me every six weeks and together we worked on getting my body working.
We got on so well that one day he asked if I would talk in front of a
meeting of 34 gastroenterologists, the next day. When I said I couldn't make the morning he moved the schedule around so that I could do it in the
afternoon! I was already a volunteer for the students in the teaching
university so I had got used to talking about my stomas to students in Dutch. (We learnt Dutch when we went to The Netherlands and it was one of the proudest days of my life when I passed GCSE with an A*). Eventually
the specialist managed to get my output down, from the 3700mls
measured in hospital, to around 1500mls. It meant a very expensive
injection every month and loads of tablets.
As my husband was due to retire after 38 years of RAF service, we then
returned to the UK. We moved reasonable close to our youngest
daughter so we could be involved in our granddaughter's life, and baby sit
two days every fortnight. I also wanted to do something to help
others with stomas and became a volunteer for the CA. What I liked most
about the training was being in a room with other people with stomas,
something I had never experienced before. I decided to try to start a support
group locally, because there was nothing between Edinburgh and
Newcastle. I got in touch with a community stoma care nurse for
Northumberland and she agreed to support me. I contacted all the stoma
associations and asked them to drop flyers to anyone with relevant
postcodes. The local hospice agreed to hire me the room for a couple of
hours. The stoma nurse laminated lots of posters and I put these up in GP
surgeries, pharmacies, libraries, post offices and supermarkets. I also
emailed the local paper to ask if they would be willing to publish a letter
about the group and they offered to do a piece on it. They came to my
house and did an interview which took up a half page spread that week.
Several of the ladies I play golf with commented on it being a very good
article. I had never hidden my stomas from them and they have been very
supportive. A couple of weeks before the meeting the hospice told me they would not be charging rent for the room at first, which was wonderful. The stoma nurse and a representative from a stoma company subsidized the tea
and biscuits so I just had to buy the raffle prizes. Come the evening of the
first meeting as I set up all the CA leaflets and teas, I wondered how
many people would come. Six or eight, maybe. My wonderful husband hugged me and told me how proud he was of me and then they started to come through the door, and they just kept on coming. I welcomed 26 people that evening, all local and all grateful for someone starting up a group. The
noise of people talking about stomas spread throughout the room for two
hours. It was a wonderful chaos. I asked people to leave their phone
numbers purely in case I ever had to cancel the meeting and I asked if
anyone would consider helping. The stoma nurse, my husband and I went
from person to person and hopefully between us we managed to help and
encourage everyone. I told the attendees that the hospice was
donating the room free and asked if they felt able to donate a bit in their
charity box as I felt it was only fair. The morning afterwards I was still on a
high and got two phone calls thanking me for organizing the group.
And so that's where I am now. My first meeting under my belt and really
feeling I might be helping people, hopefully they even may be able to
miss out some of the steps I have taken over the years. I am happy with
my stomas, I enjoy being a volunteer and I still have my wonderful husband
standing by my side. What more can a girl ask for?
CA refers to Colostomy Association, our previous name.