04 February, 2020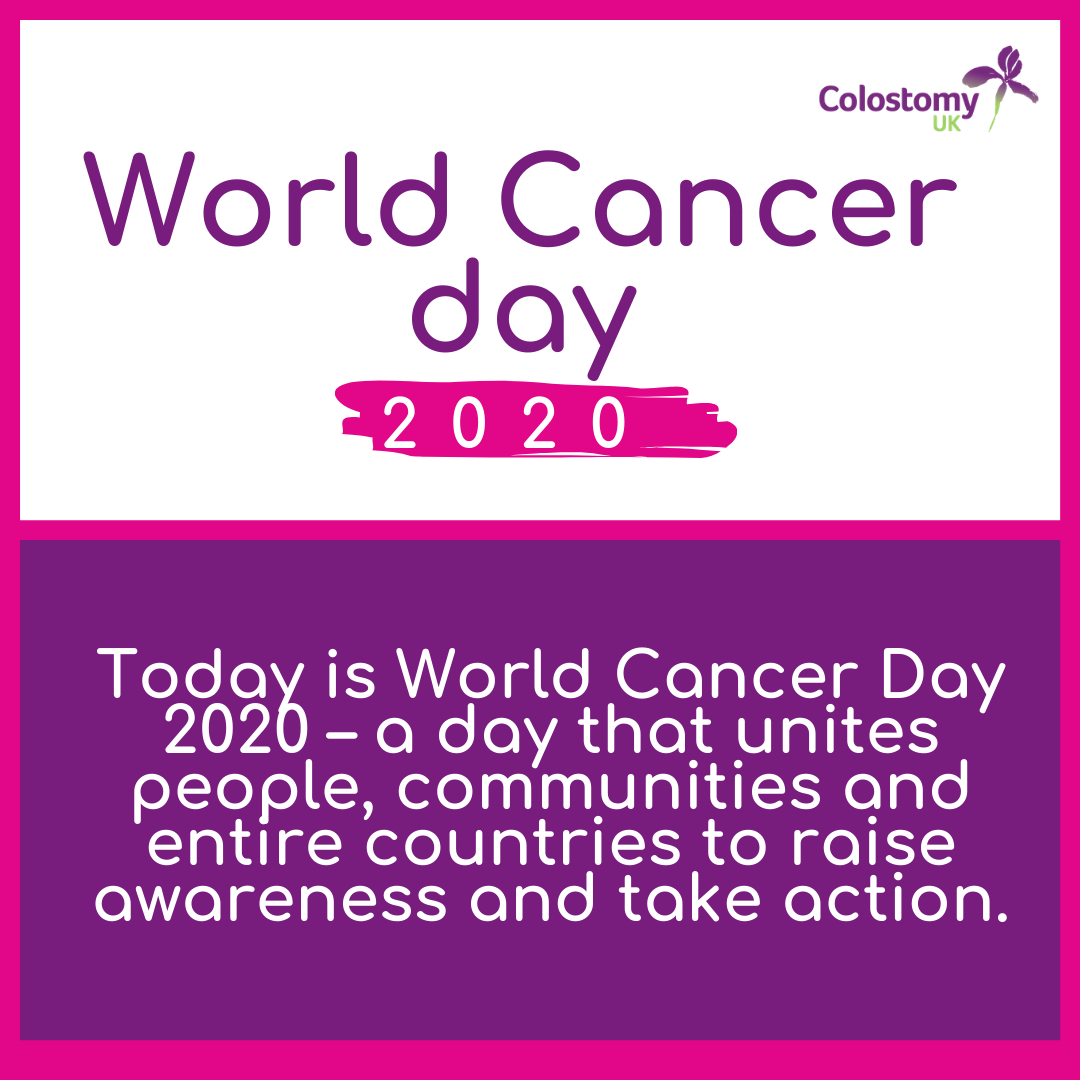 Today is World Cancer Day 2020 – a day that unites people, communities and entire countries to raise awareness and take action.
We'd like to use the day to raise awareness of Bowel Cancer screening and the benefits it can have.
Bowel screening aims to find Bowel Cancer early, before symptoms develop. More than 9 out of 10 people (around 90%) survive bowel cancer when it is diagnosed at an early stage.
Our volunteer P. explains the positive impact screening has had on his life
While the Bowel Cancer Screening  programme played no part in my cancer diagnosis in June 2007 (I was too young at the time!) it has been very important to me ever since. Once you have had cancer you always have at the back of your mind the possibility that it could return. 
The programme has given me reassurance that I remain cancer free and able to enjoy life, not least watching my 5 grandchildren aged from 7 months (twins) to 15 grow up.
For more  more about Bowel Cancer screening visit the NHS website here https://www.nhs.uk/conditions/bowel-cancer-screening/
At Colostomy UK we know that cancer is often not the end of that struggle. For thousands of people part of 'beating cancer' means having a stoma, something that can radically change their life.  Find out more about the support we offer, from Our 24 hour stoma help line to advice literature and support magazines https://www.colostomyuk.org/support/