07 June, 2019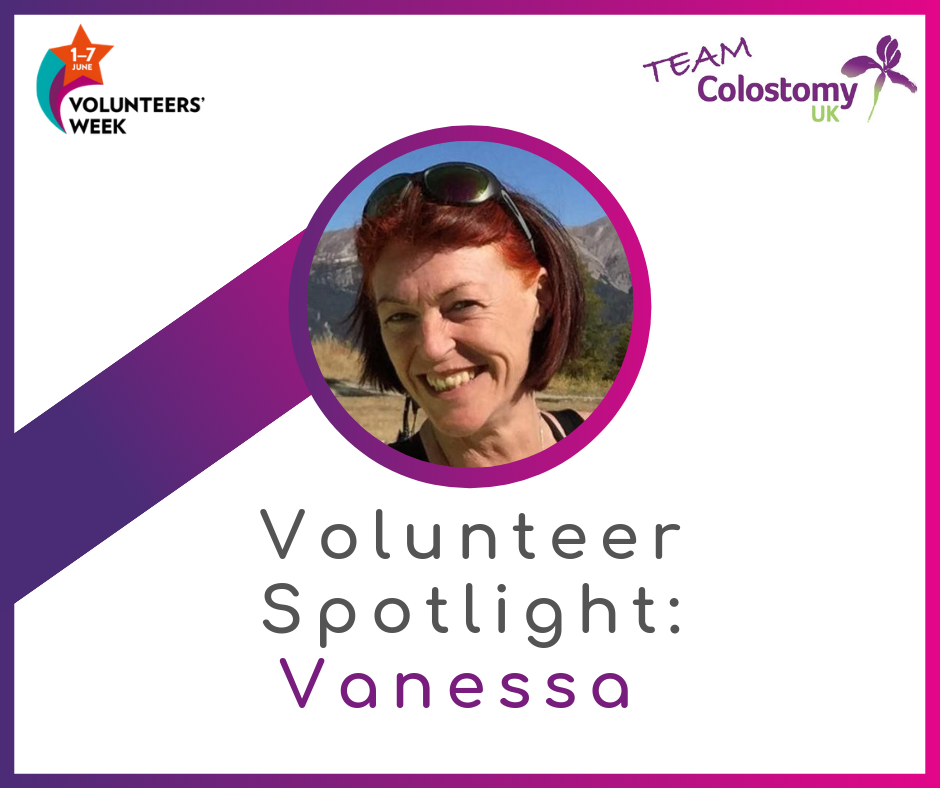 June 1-7th is Volunteers' Week and a chance to celebrate and say thank you for the fantastic contribution our volunteers make each and every day.
Today we wanted to shout about the fantastic work of Vanessa.
Vanessa joined Colostomy UK in 2006 and is a highly visible representative of ours at open days especially in Lancashire and the North West. She also provides telephone support for our ad-hoc calls service.
Away from Colostomy UK Vanessa is heavily involved in projects aiming to improve quality of life for ostomates including the recent University of the Highlands & Islands Physical activity with a stoma research study. She has also worked with Christie's hospital on various cancer and stoma information videos as well as being involved in the Greater Manchester Cancer Plan.A claim to fame is that she appeared in an episode of Embarrassing Bodies!
Thank you so much Vanessa.