08 December, 2017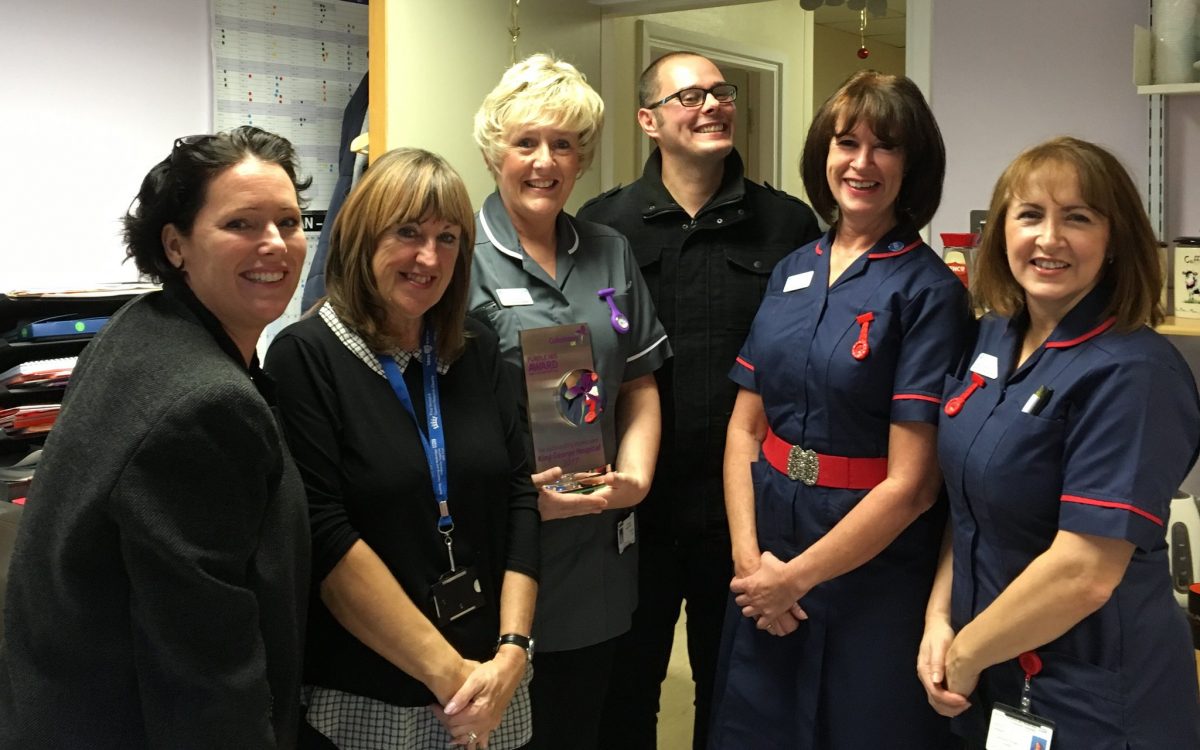 Our Purple Iris award recognises outstanding stoma care and exemplary service within a stoma care department or community setting.
This years award winners were the stoma clinic at King George Hospital and yesterday we visited to present them with their award. The clinic team at King Georges provided a high level of care to not only the nominating patient but to their family too and have continued to be a source of support and advice to the patient long after their stoma surgery.
This is what the patient who nominated said:
"I can't remember the first 3 days after my operation. All I remember is Lisa and Chris. I went into a massive depression and they helped me and my family through…

The days following the operation were a daze. I remember them explaining and helping me to come to terms with my stoma, never rushing me always at my pace. They helped my children with books to understand what had happened

They are at the end of the phone, always ready to help or give advice.

I really can't put into words how much help and support they have and continue to give me."
Congratulations to King George Hospital!