14 June, 2019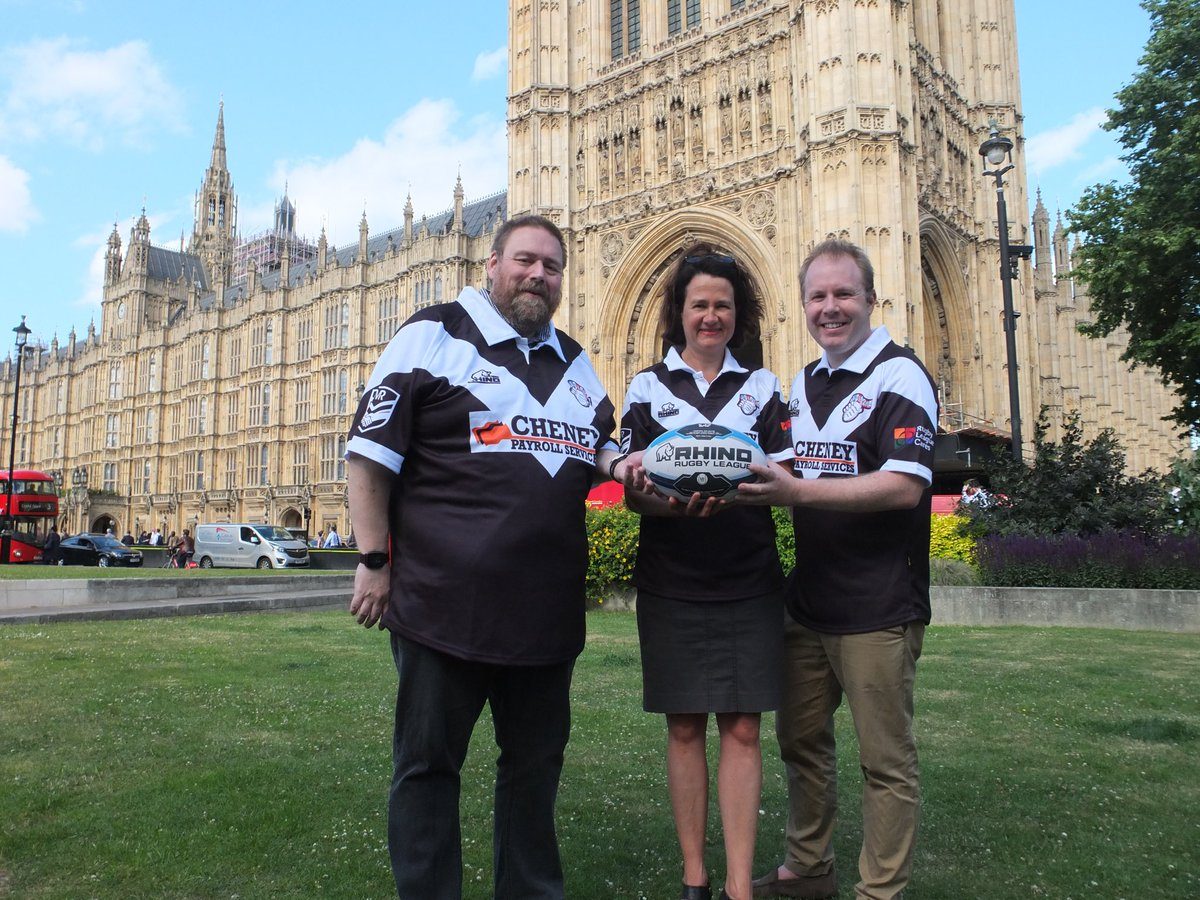 Political Animals to take on Team Colostomy UK
The Political Animals RLFC are to play Colostomy UK's rugby league side at Bramley Buffaloes' ground on 17th August.
The game will be played under modified masters rugby league rules to enable players of all ages and abilities to take part.
Team Colostomy UK Rugby League is an initiative from the National charity Colostomy UK. It aims to raise awareness of living with a stoma and show that having a stoma need not be a barrier to achieving anything in life, including playing the toughest of team sports.
The Political Animals is a club comprising politicians at all levels and of all political backgrounds to who play rugby league and to encourage politicians into the game.  It was founded in 2009 by then Parliamentary Rugby League Group Chairman Greg Mulholland and Secretariat Mark Ramsdale, and plays representative sides and raises money for charity.
Speaking on behalf of the Animals, Parliamentary Captain Catherine West MP said "the Political Animals was created to promote the great game of rugby league and the wonderful things that it does for communities and individuals.  This game is a great way to showcase how rugby league can bring people together and show that there are no barriers to participating."
Giovanni Cinque from Colostomy UK was delighted at the announcement saying "2018 was a fabulous debut year for our rugby league initiative but we've gone up another notch this year. The awareness and profile that has come from our games against Medway Dragons and Chorley Panthers, plus the support we have received people like Paul Anderson, Josh Charnley, Owen Farnworth, and Jamie Ellis has been fabulous. We're now privileged to be taking on the Political Animals who have been such a driving force in recent years in supporting good causes and encouraging further participation in rugby league. We're also thrilled to be hosted by such an iconic name as Bramley."
Both the Political Animals and Colostomy UK are grateful to the support of Martyn Cheney who has sponsored both and is the driving force behind the Bramley Buffaloes.  Cheney praised both sides, saying "this game brings together so many things I am passionate about.  I am really pleased it can take place at Bramley Buffaloes, and I am grateful to all who will take to the field to raise the profile and funds for a great cause."
Team Colostomy UK V Political Animals RLFC Kicks off at 1pm on Saturday 17th August at Bramley Phoenix RFC, Grosmont Terrace, Bramley, Leeds, West Yorkshire LS13 3NY.  For more information on the teams, go to www.colostomyuk.org or www.politicalanimals.org.uk.
To make a donation to Colostomy UK visit www.colostomyuk.org/donate.